Kiosk Trade Association Advisory Board
The self-service kiosk industry has the benefit of companies and people who are vested in the industry and want to help  create a stronger industry.
Here is our Charter  Advisory Board for 2016, our first full year as a kiosk manufacturer vendor trade association.  These are the companies support the industry thru this site and contribute their time and resources to assist us.
Dec 05, 2015 - olea.com -

129

"Better kiosks through intelligent design." A simple philosophy is our driving force. Building better kiosks starts with employing some of the most talented designers, engineers, and metal craftsmen in the American kiosk industry. After 3 generations of innovation, we remain a family-owned and operated company, with an unparalleled commitment to quality and service.
May 27, 2015 - kioware.com -

111

We strongly believe that our success in the marketplace is due to our high commitment to customer service, which means many things to us. We pride ourselves on listening to our customers and turning their product requests into new features. Our efforts will always focus on improving the product and providing excellent customer care.
Jul 02, 2017 - ipadkiosks.com -

1

Providing complete tablet kiosk systems from high-quality, ADA-compliant enclosures & stands to easy-to-use kiosk software. Backed by a full 3 year warranty! With over 30 years in designing interactive kiosks, we know what works. We've developed both hardware and software for hundreds of interpretive exhibits, transactional kiosks, sales exhibits, and training programs.
May 20, 2016 - kiosk.com -

141
KIOSK leads the self-service industry in a full complement of vertical markets, providing niche expertise in both platform creation and volume deployment support. OEM and end customer projects range from traditional applications in retail; bill payment, and HR to highly custom multi-function banking, vending, smart locker and border security solutions. With over 200,000 units successfully deployed and 20+ years entirely dedicated to the art of self-service, KIOSK has the passion, expertise, and resources to greatly simplify your path to market.
Jul 21, 2016 - kioskindustry.org -

142

Slabb Kiosks has a variety of kiosk solutions, from basic models to customized solutions uniquely designed to suit the specific needs of your company.
Oct 06, 2016 - kioskindustry.org -

148

Frank Mayer and Associates is an industry leader in the creative design and manufacturing of branded in-store merchandising displays, interactive kiosks and store fixtures for leading consumer product companies and retailers.
Apr 01, 2017 - impresafinancial.com -

0
Impresa is an alternative lender exclusively focused on providing financing for digital kiosks and automated retail technology.
Apr 01, 2017 - sourcetech.com -

2
Source Technologies' award-winning self-service kiosks are designed from the ground-up to manage secure financial transactions such as bill payments and retail banking transactions with a focus on user experience, reliability and serviceability. Our Self-Service BillPay and Personal Teller Machines automate customer transactions, increase sales, cut labor costs and maximize customer loyalty and satisfaction.
Sep 06, 2017 - nanonation.net -

0

With over a decade of experience Nanonation has refined its core three products.Offering world-class solutions in Signage, Interactive, and Creative Services.
Jul 21, 2016 - kioskindustry.org -

113
TurnKey Kiosks produces innovative and reliable all-in-one kiosks, custom-built and tailored to best suit your business needs.
May 27, 2015 - provisio.com -

117

Over 10,000 companies trust PROVISIO, the #1 secure kiosk browser. Software for safeguarding public access computers - secure kiosk browser protects the operating system from manipulation - included start screen templates & designs - optional digital-signage and remote management. Follow us on Twitter and Facebook.
Dec 05, 2015 - optconnect.com -

118
OptConnect is North America's leading provider of managed service wireless connectivity for ATMs, Kiosks, Digital Signage and other custom applications. OptConnect revolutionizes the way machines communicate, providing for fast and secure connectivity, cost savings, and greater reliability. OptConnect offers end-to-end managed service providing customers with the greatest level of service and uptime..
Apr 06, 2015 - linkedin.com -

140
Pete Snyder has over 25 years in the kiosk industry, mostly during his time with KIS and most recently Middle East kiosks as CEO.
Mar 13, 2015 - linkedin.com -

136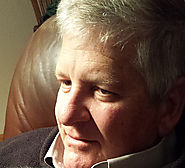 Member News