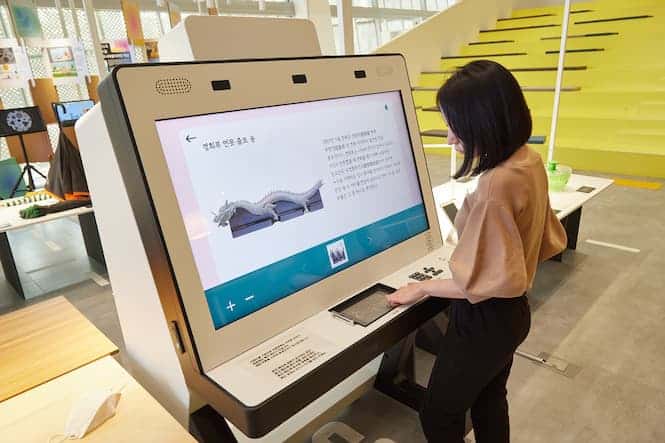 Braille Tablet ADA & Accessibility Update
Here are the short links for our latest in ADA kiosk news. For more information on any of these technologies and/or products send an email to [email protected]
NRA Chicago – Visit Tech Pavilion 6475 — 6475 see Storm Interface on two different units.  Also JAWS for Windows will be shown.
One of the most popular posts this month. A couple of user videos detailing ordering options at McDonald's — McDonalds Kiosk Accessibility – McDonald's Access for Blind and Low Vision
LAST CALL  for comments on ANSI EV roadmap which includes accessibility and ADA
JAWS For Kiosks at NRA – Booth 6966 – Also companion webinar May 2 (registration link included). You can attend webinar on

May 2, 2023

 with 

Matt Ater

, Vice President at Vispero, about the process of developing an accessible smart payment experience.  Register for the webinar today.
BeMyEyes adds AI visual scan via mobile with conversational description of what "it" sees. Great aid for visually impaired.
ADA & AI — EEOC's Artificial Intelligence Guidelines and the Risk of Class Action Litigation
Deadline May 1st for ANSI EV Infrastructure comments which include accessibility standards
Designing interfaces for the visually impaired – An interview with the RNIB
BIPA News — Vimeo to pay $2.25M in AI-related biometric privacy lawsuit
South Korea has been a large market for ADA and assistive technology (much like Japan) and one of their products that has been in development for the last couple of years has been released.
Braille Tablet with Tactile Navigation
NEW Braille Tablet with Tactile Display — DOT KIOSK — Dot Kiosk is a fully modular accessible hub. We've rolled out this smart infrastructure solution for all 114 stations and national museums in S.Korea. Also, we're also rolling out this system for Vienna International Airport this June. As we have our own patented tactile/braille display, we'd like to collaborate our work with a US partner who complies with ADA standards. It would provide an intuitive assistive technology solution for all users, including senior citizens and foreign language speakers.
Braille & tactile graphic display

Sensor-based height adjustment function

AI generates Sign language videos

Voice guide

Physical keyboard

Large print, Zoom in/out
More Links from our ADA blog
Related Posts