Note: Olea announces new healthcare products at HIMSS 2017 and includes new models for patient check-in. New tablet offering will be there with telehealth telemedicine demo.  
FOR IMMEDIATE RELEASE
New Healthcare Kiosk, Telemedicine Telehealth and Tablet Products at HIMSS
Olea Kiosks has announced it will launch an all-new line of healthcare kiosks for patient check-in at HIMSS 2017 next week in Orlando, Fla.  Booth 4379.
The company's healthcare kiosks have completed millions of patient check-ins across the U.S. for leaders such as Kaiser-Permanente, Cedars-Sinai, BlueCross BlueShield and others.
"Healthcare is very important to us," said Frank Olea, CEO of the Los Angeles-based tech and manufacturing company.
"It's a huge opportunity right now to do great things and really make a difference in the way patients interact with their providers, and the way providers can streamline the business side of their facilities and become more competitive."
That's why his company decided to invest the time and other resources to improve their product line, focusing on two models the company believes will lead the industry going forward.
"After last year's show, we examined our existing products, the needs we were meeting in the market, and how we could serve the market better. This year, you'll see the results of that thinking."
The 2017 Olea Kiosks healthcare line includes:
Verona—Olea's flagship model. Verona includes a powerful set of features with the industry's only no-effort height-adjustability to ensure the kiosk can be accessed easily by all patients, whether standing or in a wheelchair.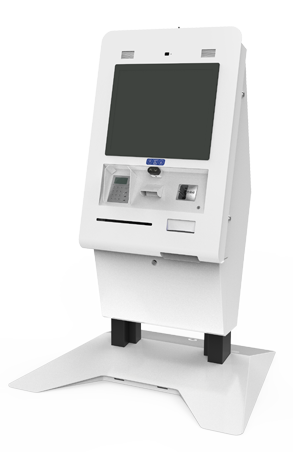 "There are other kiosks on the market that can be raised and lowered, but we believe the strength required to move the monitor could be too much for some frail or elderly patients—some of the people who most need the functionality," Olea said. "Ours requires no more than the push of a button to raise or lower the screen over a true 10-inch vertical range."
What's more, because Olea has expertise in working with kiosks across multiple industries, it's been able to keep the cost of Verona to thousands less than some competing kiosks.
Standard components—including 19" Elo capacitive touch technology with accurate onscreen signature capture, privacy filter, full EMV-compliant payment devices, duplex ID scanner and printer—are all designed for easy use by all patients. The quick-change hardware system can be accessed and serviced quickly and efficiently. The kiosk is ADA-compliant, and all internal systems are accessible through the front of the unit, making it perfect for placement against a wall or with another Verona unit back-to-back.
Optional components include:
Boston 2.0—the next generation of Olea's most popular healthcare kiosk. Olea will debut the second generation of its most popular healthcare kiosk at the show, the Boston 2.0.
Olea said the kiosk has been re-designed from the ground up. Features include:
New 19" Elo IntelliTouch (SAW) touchscreen with privacy filter
Choice of energy-efficient LED upper light box or 19" LCD monitor for ads, internal marketing, branding and more
Newly engineered internal layout for easier access and more room for components
Ability to add the most recent EMV hardware
Expanded internal space for added components and maintenance ease
Recessed touchscreen for added privacy
Barcode scanner
Magnetic card reader
Electronic signature pad
8.5" thermal printer
High-volume cooling fan
Audio jack
Optional are Wi-Fi connectivity, web camera, stainless trackball and biometric devices.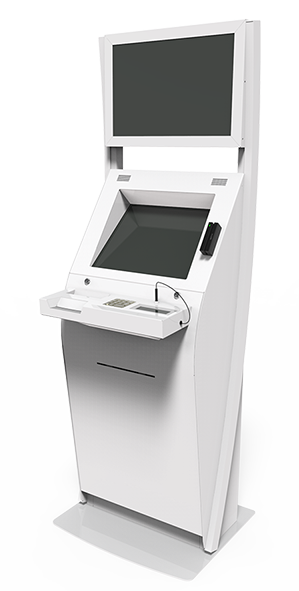 "There are thousands of Boston kiosks deployed across the country. They have seamlessly completed millions of check-ins. We knew we had big shoes to fill with the new generation. We believe we got it right."
Asked why Olea should be on the short list of any kiosk vendors for healthcare facilities, he pointed to the company's history and manufacturing diversity.
"Olea has been around now for more than 40 years. We do great work in some of the most demanding environments where you can place a kiosk. Transportation venues. QSRs. Casinos. We can take what we've learned there about durability, efficiency and providing a great user experience and bring that to healthcare, where the expectations and stakes are the highest," he said.
HIMSS 2017 takes place in Orlando, Fla., from Feb. 19-23. Olea will exhibit at Booth 4379. Call 800-927-8063 to schedule a personalized demo of Verona or Boston 2.0 during the event.
About Olea Kiosks
Olea Kiosks is a Los Angeles, Calif.-based designer and manufacturer of kiosks for multiple industries, including QSR and fast casual dining, healthcare, gaming and financial services. Now celebrating its 40th anniversary, the company builds "better kiosks through intelligent design" and serves clients across the globe.
Visit Olea Kiosks