Last Updated on
Kiosk Hall of Fame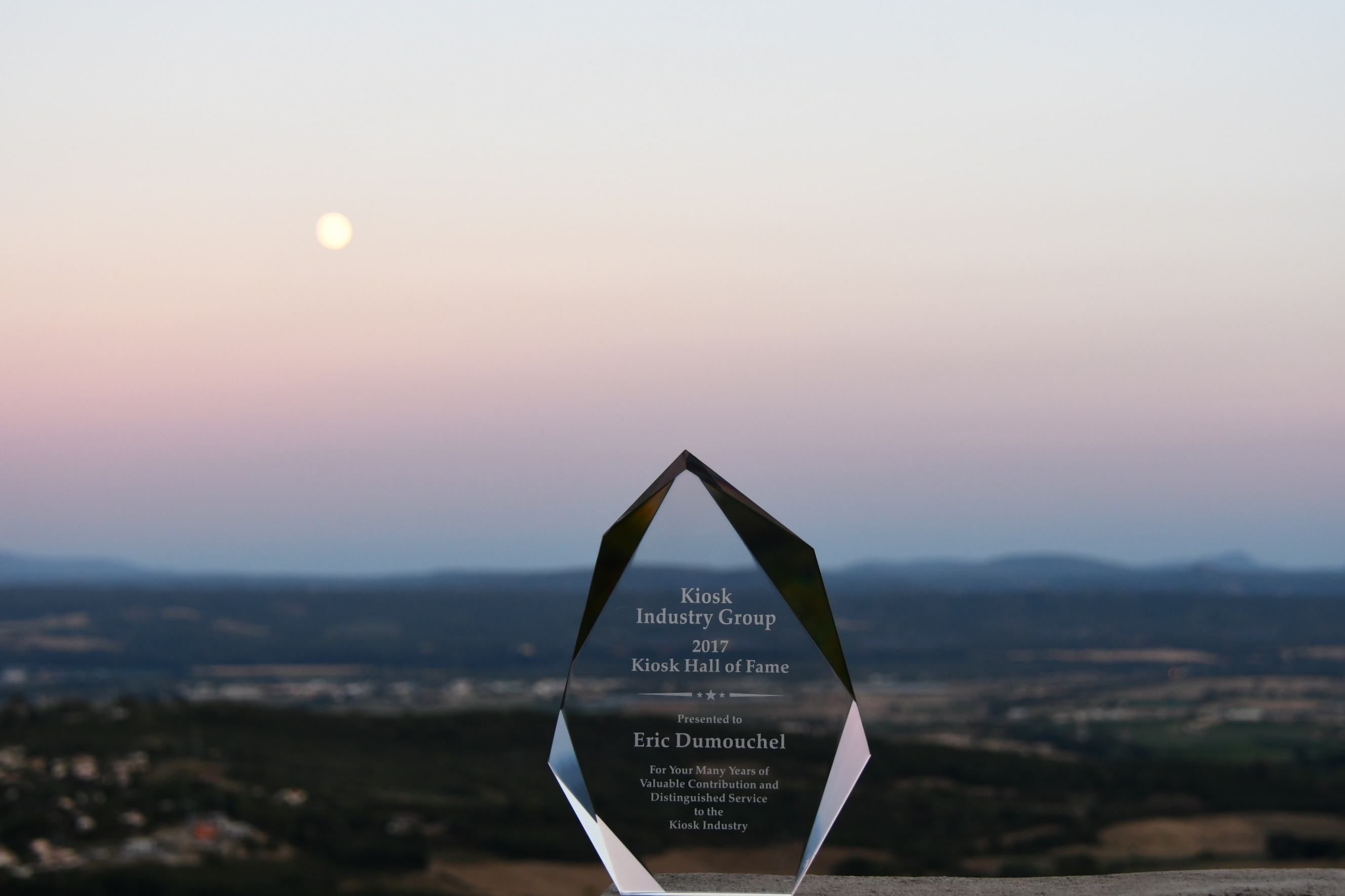 The Kiosk Hall of Fame began in 2003.  The reason for the Hall of Fame is simple.
It's important that, along with encouraging the regulatory guidelines and best practice design engineering, we recognize the extraordinary people who truly are the industry.
For 2019 we are opening up nominations for the Hall of Fame and Special Recognition. We expect voting to commence in January 2019 with new election results by September 2019. Here are the current nominations along with nominator.
Give us your nomination today.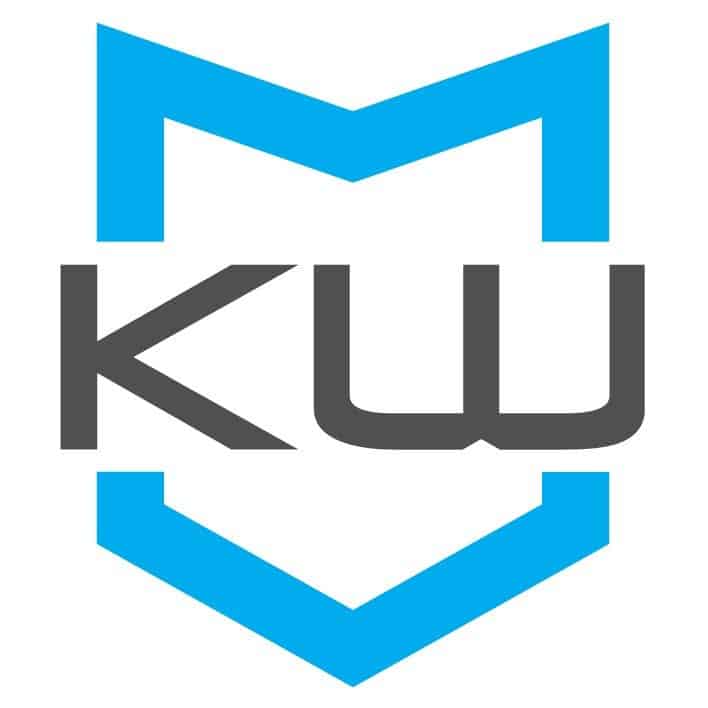 The 2017 Edition of Hall of Fame was completed June 2017.  We wish to thank all the candidates and particularly our sponsor for the awards KioWare and James Kruper.
Kiosk Hall of Fame
Tommy Woycik – NEXTEP
Ben Wheeler – The Kiosk Guy
Traci Martin – Olea Kiosks
Nigel Seed – NAS Consultancy
James Vande Castle [Media] – link
Eric Dumouchel (posthumous)
Tommy Wincent (posthumous)
Frank Olea – Olea Kiosks
James Kruper – KioWare
Michael Smith – NeoProducts
Edward Crowley – Five Point & URway
Ron Bowers  – Frank Mayer
Peter B. Snyder – KIS
Sandra Nix – CTS
Thomas Smith – MontegoNet & SSN
Mike Mayer of Frank Mayer
Hamed Shahbazi – Info Touch then TIO now Paypal
Gregg Kaplan – Coinstar
Rick Malone –

KIS now KIOSK

Bradley Walker – Nanonation
Janet L. Webster – USPS
Cortlandt Johnson – IBM
Greg Swistak – Factura now Ikoniq
Doug Peter – St. Clair Interactive
Alex Richardson – Lexitech then Netkey
Lawrence Dvorchik – KioskCom Self Service Expo
Lief Larson – Kiosk Magazine
Francie Mendelsohn – Summit Research
Peter Berens – Apunix
Sylvia Berens – Apunix
Craig Keefner –

Kiosks

.Org
Special Recognition Award 2017 – Eckhard Reinman of Germany posthumous
Special Recognition Award 2017 – James Bickers posthumous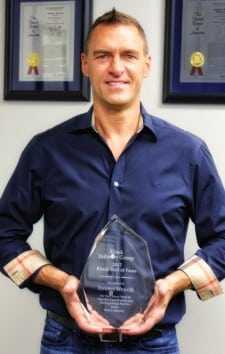 From the 2017 edition – a quote from the leading vote-getter Tommy Woycik of NEXTEP SYSTEMS — "It's an exciting time in self order technology, as it's become clear that the restaurant industry has started adopting self order kiosks on a massive scale.
In much the same way that mobile ordering began with pizza and spread throughout restaurants of every category, self order has started with QSR and fast casual pilots, but will soon become standard industry-wide, both inside and at the drive-thru.
Consumers will come to expect a consistently elevated experience, regardless of location or brand. As standardization builds momentum, we're looking forward to the opportunity to help restaurants weave self order technology into their business models and brands."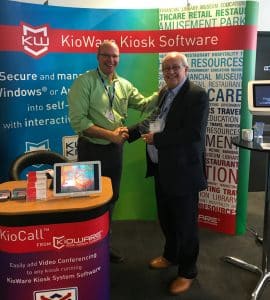 How voting is conducted  Online voting takes place over several months as biographies are  presented. Hundreds of votes were cast.
How Selection Conducted   Candidates and nominations solicited from all participants in the kiosk industry. A total of 30 nominations including: Nigel Seed Netshift, Christoph Niehus Provisio, Gib Smith Gibco, Dave Heyliger Rocky Mountain, Neil Farr Working Solutions, Brian Collier.
2017 SPECIAL RECOGNITION
Along with our Hall of Fame inductees in 2017 we also have some special recognition posthumous awards for people instrumental in the industry which might not otherwise be noted.
Eckhard Reimann — some of his many articles are located here. A nice In Memoriam for Eckhard is here.  Excerpt: The only worldwide independent, all-embracing competence ("gray eminence") for interactive kiosk, media, digital signage & room installations, comprehensive e-kiosk know-how as "Mr. Kiosk "(DMMK), Father of the Kiosks (NCR), multimedia pioneer (Prof. Swoboda, Trier), contacts, network, long-term (1999-2005/6) e-kiosk speaker at BVDW, , Jury chairman for kiosk / room installations at the German Multimedia Award (2002 – 2005), long-standing kiosk author at the HighText publishing house and the "Reimann commentary" at www.friendlyway.de Extensive literature source archive, moderator of the "E-Kiosk & Digital Signage Networking ". Co-author of "Handbook Practice Customer Relations Management", October 2007, author of the "DIGITAL MEDIA Best Practices Report – Digital Signage & Kiosks in Practice", Volume 1 (Trade) March 2011.  "I was friends with Eckhard and worked with him on creating a stronger industry.  He was a mentor for me.", Craig Keefner.
James Bickers — Nice In Memoriam on Digital Signage Today.  From LinkedIn — Senior editor of the web news portal Retail Customer Experience, Bickers was founding editor for Digital Signage Today portal which launched digital signage into prominence.  "James was one the most creative, talented people I've ever worked with," said Joseph Grove, the former executive editor of Networld Media Group, who hired Bickers in 2005 after being impressed with his freelance work.
Archives