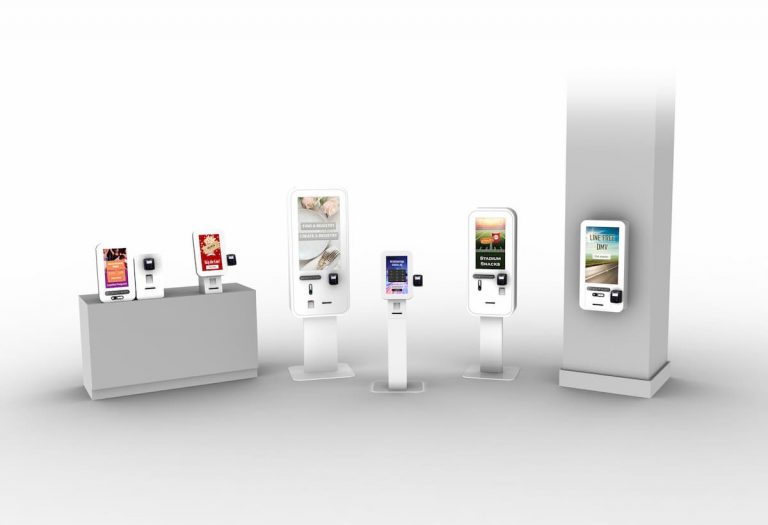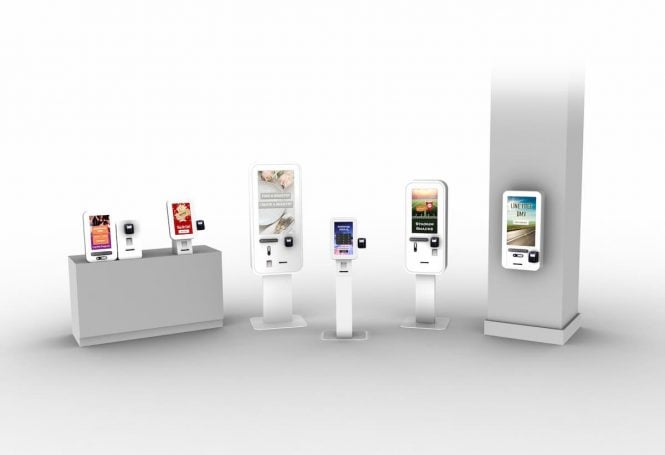 Self Order Kiosks & Customer Service Kiosks
Frank Mayer and Associates, Inc. introduces expanded line of self-ordering kiosks
GRAFTON, WI – Frank Mayer and Associates, Inc. is proud to present the latest additions to its self-service kiosk line. In addition to its original freestanding Approach floor unit, available as both a 32- and 22-inch touchscreen, the company has now expanded the roster to include a countertop unit, tablet, and wall unit.
The new line marries smart design with different sizes, offering an array of customization options and brand personalization – all while being backed by Frank Mayer and Associates, Inc.'s trusted name in delivering experience and unsurpassed quality in the interactive kiosk market.
"From the quick service restaurant utilizing the freestanding unit to the luxury hotel looking for a countertop kiosk, the Approach line gives brands a wide selection of self-service kiosks to meet their specific needs," says Mike Mayer, President of Frank Mayer and Associates, Inc. "The Approach kiosks provide solutions for any self-service environment."
In addition to operating within quick service and fast-casual restaurants, Approach self-service kiosks offer functionality for a variety of other markets including retail, hospitality, automotive, home improvement, grocery, cannabis dispensaries, and more.
***
For more information visit one of our sponsors: