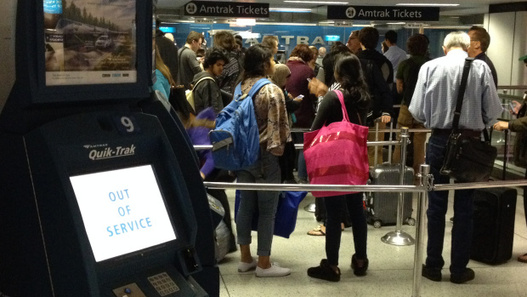 Amtrak said customers should allow extra time to buy a ticket from an agent at the station.
Source: newyork.cbslocal.com
Looks like the entire ticketing system went offline. The kiosks were fine but nothing to talk to at the main office. I think this is homegrown ticketing system and I also think it is a pretty static system. Might be code in it that no one knows anymore in it e.g.