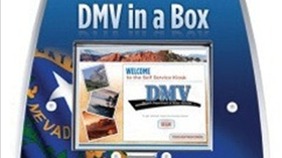 Raley's locations in Reno and Sparks are set to unveil a new "DMV in a Box" kiosks.
Source: www.mynews4.com
According to DMV officials, DMV customers completed 577,771 transactions at kiosks during fiscal year 2014. These are customers who otherwise would have waited in line to be served by a technician. The total number of transactions completed on the DMV website, at kiosks or using other alternate technology topped 1.5 million in that same period.