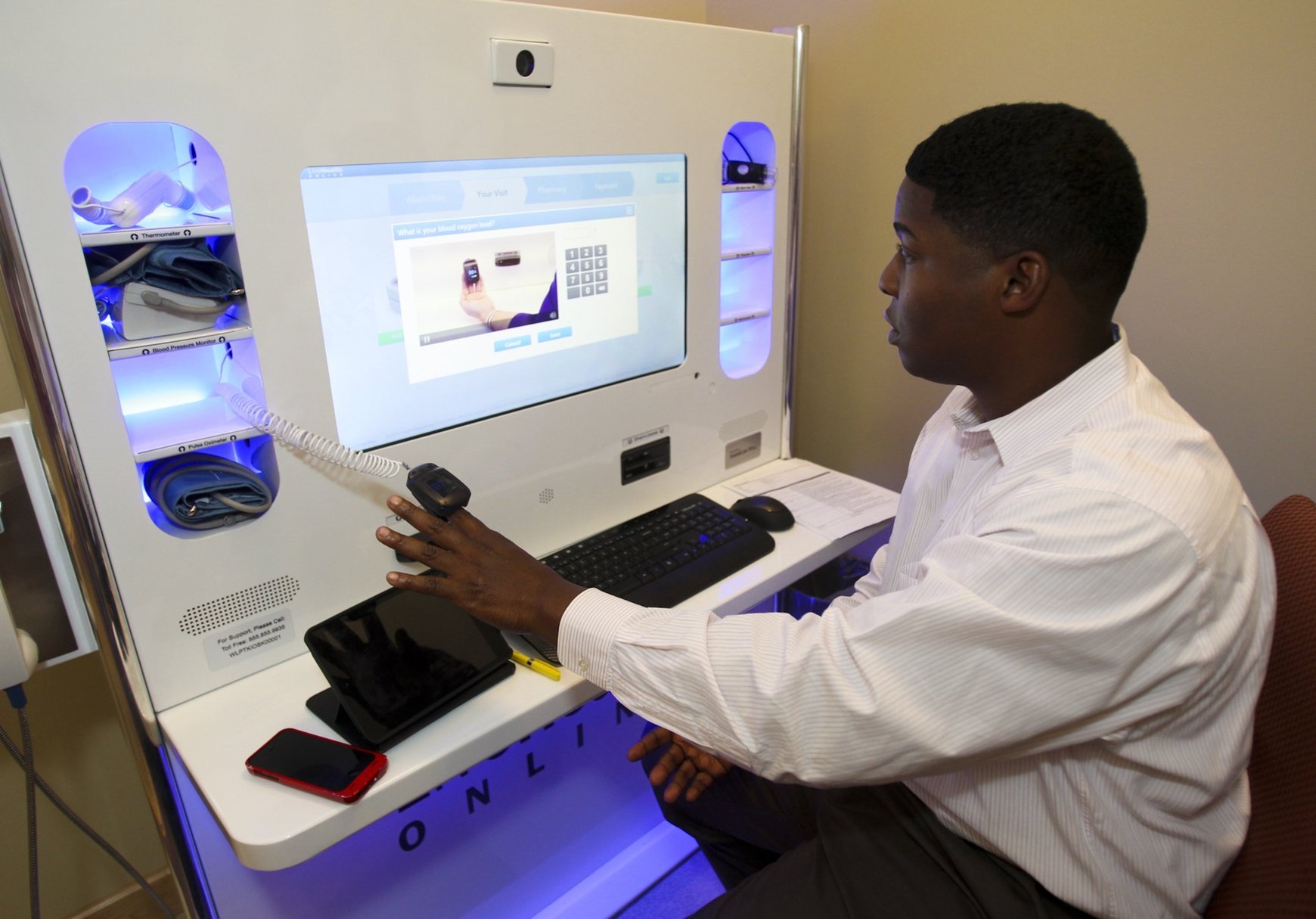 Insurance companies and hospitals are continuing to develop and offer new digital tools to connect patients with health providers at the click of a button, day or night.
Source: www.journal-news.com
Private commercial insurer Anthem Blue Cross and Blue Shield of Ohio — with 3.3 million people enrolled in health plans in Ohio — is rolling out MedStop Consoles, or kiosks, that give consumers 24-hour access to physicians through virtual visits, said Marcus Taylor, regional vice president of sales.
The kiosks, powered by the technology LiveHealth Online, are being marketed toward large employers with over 1,000 employees, Taylor said. The kiosks cost about $50,000, he said.