Walmart Retail Automation
Walmart is testing new technology that could revolutionize the way customers pick up purchases they ordered online.
Source: www.chainstoreage.com
Just a hop, skip, and a jump from Walmart home offices in Rogers, Arkansas stands historic Store #1, which, despite the impressive nomenclature, is really just one of many Walmart supercenters scattered across the country. From time to time, however, Store #1 serves as an experimental testing ground for the latest and greatest Walmart services, technologies, and other developments.
As reported by Hayley Peterson of Business Insider, Store #1 is currently showcasing an impressive feat of retail technology, one that may give some shoppers pause: "Is Walmart teleporting people now?"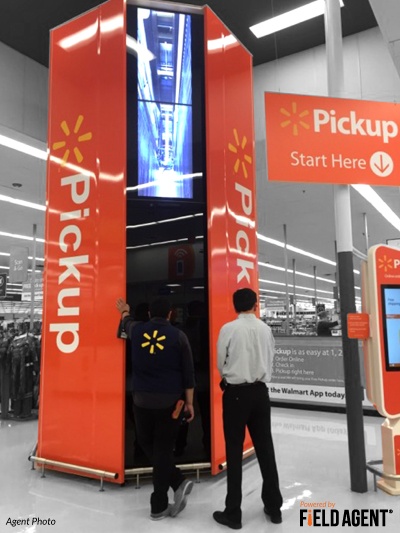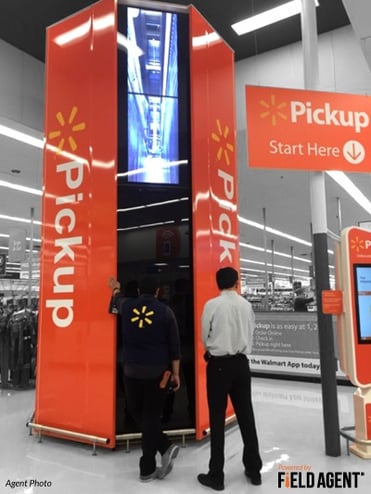 See also: The Big' Honkin', Tree Toppin', Globe Trottin' Guide to Holiday Shoppers 2016
Link to below article and video
No, but the retailer is striving to make in-store pickup as easy as possible for time-strapped shoppers. Currently in the beta testing phase, when fully operational this BOPUS (buy online pick up in store) machine will automatically distribute (i.e., without employee assistance) pre-purchased goods to users of Walmart's in-store pickup service.
As the video demonstrates, mobile solutions firm Field Agent recently dispatched several agents to Store #1 to use this BOPUS machine. All participants were first directed to walmart.com where they shopped for, purchased, and designated for in-store pickup an item costing at least $5.
Are You Ready for Holiday Shoppers?