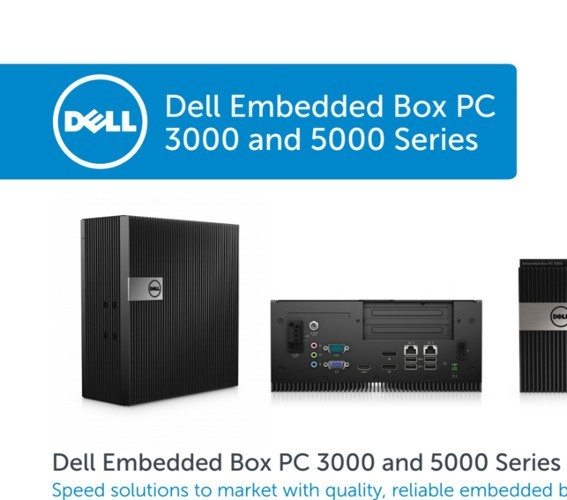 Dell Embedded PC
This week Dell announced the launch of its first Industrial PC (IPC) products at Embedded World, Nuremberg Germany.
The products are fanless, solid-state design and highly reliable devices to use "headless" or with keyboard, mouse and monitor. Flexible and powerful, with extensive input/output (I/O) options, they run on Intel processors.
Embedded Box PC 5000 is optimized for performance and I/O scalability. Powered by Intel Core-I processors, it includes two PCI/PCIe card slots for adaptability. The Embedded Box PC 5000 provides high-bandwidth ideal for industrial PC and IoT use cases (multi-HD video streaming apps and high frequency sensor data sources) as well as manufacturing and automation control.
Embedded Box PC 3000, powered by Intel Atom processors, is designed for space-constrained applications, such as retail kiosks, automated vending devices and in-vehicle PCs.
Other features:
· Operating temperature range from 0°C to 50°C
· Designed to MIL-STD 810G specifications
· DIN-rail, VESA, or wall mount options
· Multi-core processors based on Intel Core-i (5000 Series) and Intel Atom (3000 Series)
· 5-year lifecycle and OEM-ready options
· Global availability and services
· Microsoft Windows and Ubuntu operating systems
Additional information here in the coming weeks: http://www.dell.com/learn/us/en/04/campaigns/embedded-box-pc?c=us&l=en&s=bsd
Specsheet Dell Embedded Box PC Series 3000, 5000