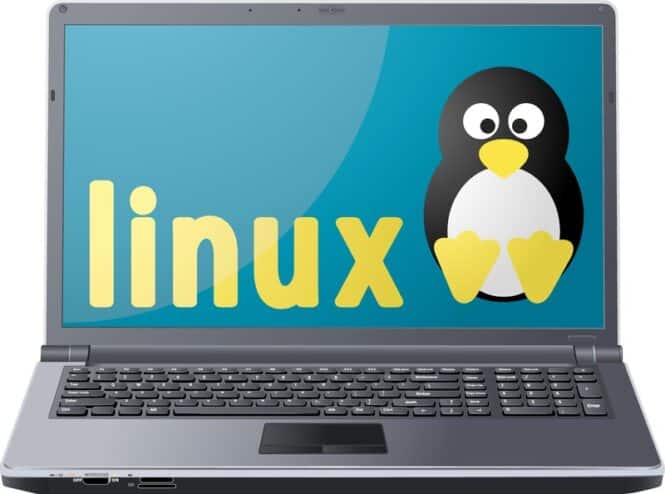 KioWare OS for Linux® – Kiosk Mode for Linux!
YORK, Pa. – KioWare is excited to announce the release of a KioWare OS for Linux product. Originally only available for Android, KioWare OS for Linux is our most secure product to date. Both options were created to provide customers with an industry-leading, customizable kiosk solution that saves time and money.
[Note too that for hardware Elo has just announced a new line of Linux terminals]
Our new KioWare OS product has been designed to enable a device to become a kiosk appliance where KioWare OS for Linux is completely in charge of the device from power up to power down, and only loads what is necessary to operate as a self-service kiosk. Our Configuration Tool makes it easy to set-up the kiosk and allows you to control exactly how you wish the kiosk to function.
KioWare OS for Linux is lightweight enough to run on smaller devices, such as the Raspberry Pi or ASUS Tinkerboard, as well as larger x86-64 devices.
Many features that you've come to love with other KioWare products are available for Linux, including:
Blocking for popup window control, domain/page lists, and file downloads
Kiosk Security such as browser lockdown, OS lockdown, keyboard filtering, basic authentication and start on boot
User Management including clearing private browser data, attract screen management, browser resetting, and more
User Interface such as custom toolbar skins, virtual keyboards, native PDF viewing, tabbed browsing and docked browsers.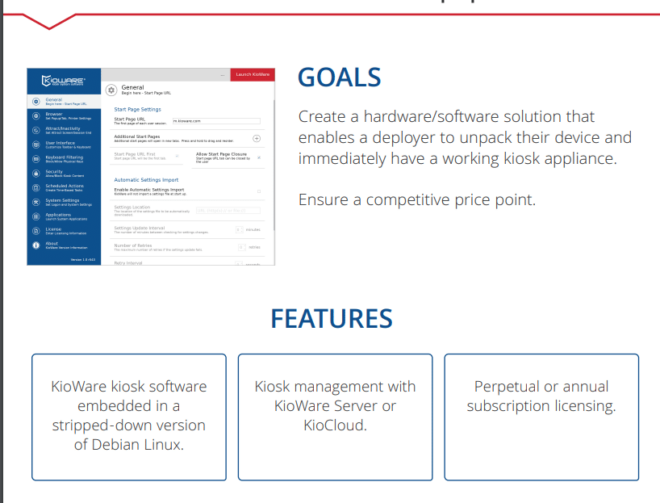 KioWare OS for Linux is currently available in our Lite format. For a full list of features and pricing information, click here.
Analytical Design Solutions, Inc. dba KioWare has been in business since 1991 providing IT consulting to businesses of all sizes is located in York, Pennsylvania, and is a worldwide market leader in self-service kiosk and purposed device markets. KioWare is kiosk system software that kiosk applications are built on and is used in over 15,000 projects in over 140 countries with project deployments that range from a handful to many thousands of kiosks.
Linux® is the registered trademark of Linus Torvalds in the U.S. and other countries.