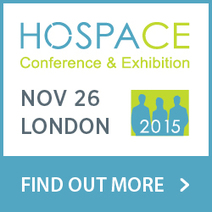 By Abi Mandelbaum — More than two-thirds of American adults now own a smartphone, making mobile technology part of daily life for most travelers. As such, travelers now expect to see mobile technology integrated into their hotel experiences. Gone are the days when offering Wi-Fi at a hotel was enough; travelers are booking hotels, finding travel information, and controlling every detail of their trips from their smartphones and tablets.
By Abi Mandelbaum
Source: www.hospitalitynet.org
CHICAGO
Hotels in Chicago have been leading the charge on implementing new technologies.
The first Virgin Hotel, which opened in Chicago in January, was designed with tech-savvy travelers in mind. The hotel offers unlimited bandwidth usage on its Wi-Fi network; the patent-pending headboards were ergonomically designed for those working from their beds; and guests check in at a kiosk, via a smartphone app or with a tablet-wielding employee. From the hotel's mobile app, dubbed Lucy, guests can control their room temperatures, change channels on the TV, order room service, or request items from the front desk.
The Peninsula Chicago is renovating its rooms to include tablet-based technology. When the renovation is completed in April 2016, all rooms will be equipped with a minimum of three Samsung tablets, which will become an integral part of thePeninsula experience. Guests will use the tablets to control room temperature and lighting, watch television, listen to the radio, order room service, and request privacy, among other things.