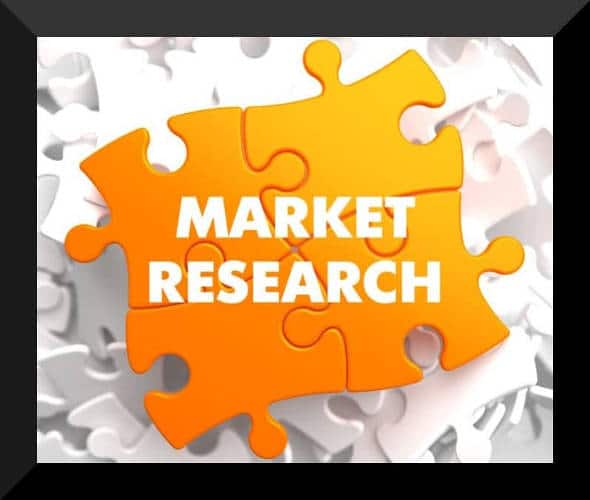 Global Interactive Kiosk Market Growth
New report just released by Frost and Sullivan who has issued multiple reports over the years, now with updated 2018 Edition.  The KMA has reviewed the report and recommends it. It is the most accurate report that we have seen in the last 6 years. So many of the data warehouse reports are woefully inaccurate.
The report is priced at $2995.
Excerpt edited — A partial list of companies mentioned or interviewed includes:   Pyramid, Frank Mayer and Associates, Inc., Kiosk Information Systems, Olea Kiosks, DynaTouch,  Zivelo, Qwick Media, Meridian/ KING Products, IBM, Photo Finale, ELO,  Rosendahl Conceptkiosk, Diebold Nixdorf, NCR, Outerwall, Nautilus Hyosung, Fujitsu/ PFU, TravelersBox, Embross, Eastman Kodak Company, Glory Limited, Box Technologies, OKI, Flextronics, Zebra, Hitachi, Advanced Kiosks, GRGBanking, Fabcon Creative, NeoProducts, Nautilus, ADUSA, Fujifilm, RedyRef, Advantech, Lucidiom, Kontron, TIO Networks, TCN, Transaction Network Services, Honeywell, RedyRef, SeePoint, Unicum, Peerless-AV, Friendlyway AG, King Star, Source Technologies, IER Group, Optical Phusion, Palmer Digital Group, Phoenix Kiosks,  Southern Specialties, Advanced Kiosks, Panasonic System Communications. Many more are listed.
Editors note:  On the competitors' market revenues- Frost only publishes ballpark figures of their estimates for all the private companies. This is a standard practice for Frost researches. 
More Information
Customer Engagement and High Customer Satisfaction are the Key Factors that will Lead to Growing Adoption of Self-service Kiosks
This study analyzes the global self-service kiosks market. Increased demand for automation and customer service/satisfaction is driving the growth of self-service kiosks globally. The market will witness key growth opportunities in the retail, transportation & logistics, and hospitality verticals. North America and EMEA will be the leading contributors to growth and will continue to dominate the market during the entire forecast period. APAC is also expected to grow at a fast rate as countries in the region are seeing increased adoption of self-service kiosks across their retail and hospitality sectors for enabling better customer engagement. End users are increasingly looking for bigger display sizes to engage customers with high quality and 3D content. The kiosks are increasingly becoming a medium of customer satisfaction and customer engagement. The market had revenue of $8,916.8 million in 2017 and is expected to grow at a CAGR of 3.0% between 2017 and 2022. The unit shipment of self-service kiosks was at 2,277,523 in 2017 and is expected to grow at a CAGR of 4.7% between 2017 and 2022.
Kiosk Market Research Highlights
This study focuses on the drivers, restraints, and market trends. It also includes revenue and unit shipment forecasts by form factor, region, vertical market, and application. A list of key market participants and their respective market share is also provided. The market is fragmented and sees the participation of about 100 global players.
This research service provides the necessary business intelligence to accelerate growth in a fast-paced market. It provides revenue and unit shipment breakdown by vertical markets which include retail, hospitality, manufacturing, government, healthcare, transportation & logistics, education, and professional services. It also provides revenue and unit shipment breakdown of applications that include check-out/check-in, card printing/ renewal, information, photo/ printing, product rental, financial, ticketing, and others (for example,  email, gaming, Internet, office applications, and so on).
This study will allow kiosk manufacturers, component manufacturers, and display manufacturers to understand the fragmented and competitive market scenario and make informed business decisions.
Key Issues Addressed
Is the market growing, how long will it continue to grow, and at what rate?
What are the product types that will grow at a faster rate?
Which applications offer high growth opportunities?
What vertical markets have high demand and will offer high growth opportunities?
What are the regional and market trends?
Are the vendors in the space ready to go it alone, or do they need partnerships to take their businesses to the next level?
 

1. GLOBAL SELF-SERVICE KIOSKS MARKET, FORECAST TO 2022

 

Executive Summary

 

Market Overview

 

Drivers and Restraints—Total Self-Service Kiosks Market

 

Key Market Trends—Total Self-Service Kiosks Market

 

Forecasts and Trends—Total Self-Service Kiosks Market

 

Market Share and Competitive Analysis—Total Self-Service Kiosks Market

 

Growth Opportunities and Companies to Action

 

North America Region Analysis

 

Latin America Region Analysis

 

EMEA Region Analysis

 

APAC Region Analysis

 

The Last Word

 

Appendix

 

The Frost & Sullivan Story
| | |
| --- | --- |
| | Craig is a  senior staff writer for Kiosk Industry Group Association. He has 25 years of experience in the industry. He contributed to this article. |
[contact-form to="[email protected]" subject="Comments Frost"][contact-field label="Message To Us" type="textarea"][/contact-form]