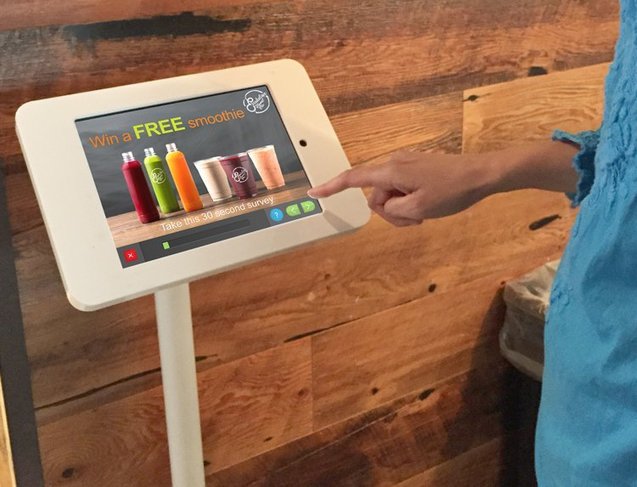 Forget receipt surveys or email surveys, which only collect feedback well after the customer has left your store, and consider for a moment the advantages of capturing customer sentiment in the moment. Not only are customers more likely to remember the details of their experience, but you don't have to rely on them to head home and plug in a survey URL.
Source: customerthink.com
Overall, the reasons to ditch receipt and email surveys and adopt kiosk surveys are plentiful. Kiosk surveys offer a more visually pleasing experience for the customer, and survey incentives like coupons or free gifts can be prominently promoted on the main screen.
It's time to say goodbye to ugly web survey forms, and hello to beautiful iPad surveys. Your customers will thank you for it.