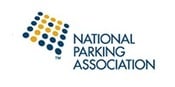 31st August 2015 to 03rd September 2015 NPA's 64th Annual Convention & Expo is the one event of the year that brings together the foremost experts and resources in the parking industry
Source: www.cranepi.com
SCR 2-denomination recycler
CPI will be demonstrating our SCR 2-denomination recycler with multi-bill escrow at the expo.
Offering unique value the SCR creates new opportunities to enhance customer throughput and minimise downtime. The SCR is not only the fastest bill recycler in the industry, but also offers unparalleled reliability, a must for operators looking for lowest total lifetime costs.
Speed comes at no sacrifice to security and reliability because the SCR also offers the best first-time acceptance rate of valid street-grade bills, including those that are damp, crinkled and torn.