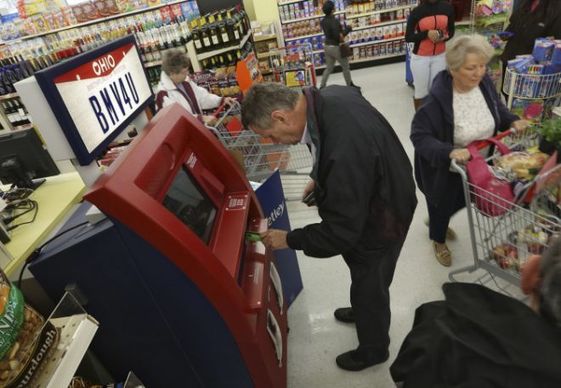 The state's first vehicle-registration self-service kiosk is proving quite a draw at a Westerville grocery store. Merritt Kimball of Worthington recently drove to Marc's supermarket, 111 Huber Village Blvd., to sample the machine.
Source: www.dispatch.com
Kiosk users just swipe their driver's license and credit card. The machine then provides registration stickers.
A total of nine self-service kiosks are planned as part of a statewide one-year pilot program allowing motorists to renew vehicle registrations and obtain license-plate stickers without having to stand in line at BMV offices.