McDonalds Kiosk – more touch screen and table service CNN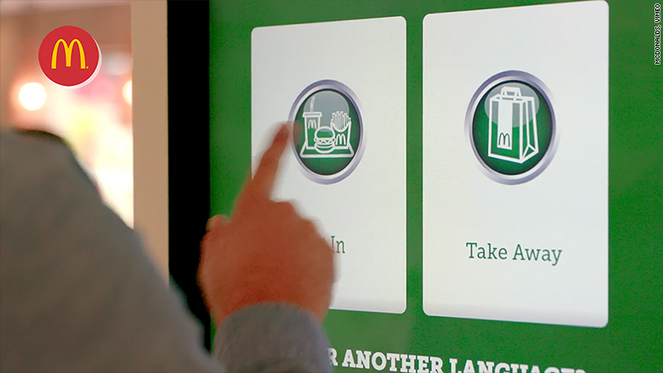 McDonald'sCEO Steve Easterbrook says the fast food giant is rolling out self-order kiosks, mobile pay options, an updated interior design, even table service.
"Customers have access to information that gives them much more control over their lives," Easterbrook said in an interview with CNNMoney's Cristina Alesci.
That's pushing consumers to demand more, he says — especially in the way of personalized eating.
"They're expecting us to evolve and offer greater convenience," Easterbrook said.
Source: money.cnn.com