From the Olea Blog
WIN MILLENNIALS WITH QUICKSERVE RESTAURANT KIOSKS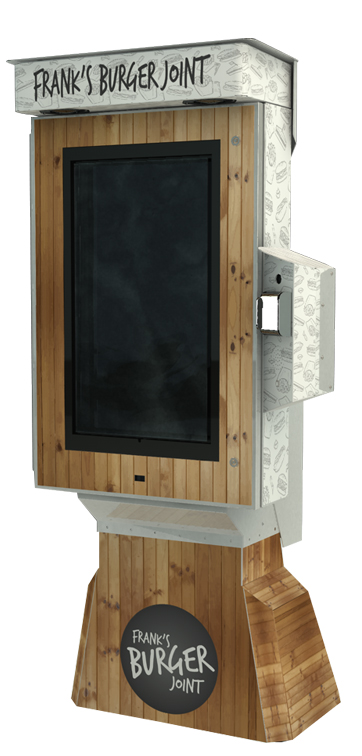 The next game-changing technology in the quick serve restaurant (QSR) industry is Quick Serve Restaurant Kiosks. These devices are capable of increasing sales by up to 15% and significantly reducing operating costs by eliminating the need for staffing a cashier at the drive-thru window. However, one of the most significant advantage of quick serve restaurant kiosks is their ability to attract younger demographics who prefer a digital experience.  An investment in quick serve restaurant kiosks is a strategic investment the future of your business by winning market share with the industry's most prized and emerging demographic.
Winning Millennials with Customization and Digital Experiences
QSR restaurants that aim to stay relevant over the next 25 years need to commit to winning lifetime millennial customers now.
At 92 million in headcount, millennials are the largest living generation by number, and perhaps the most sought after segment for chain restaurants. Many millennials are already in their thirties, earning significant salaries, and boasting over 200 billion dollars in purchasing power, and a quick serve restaurant kiosk program is perfectly positioned to attract this demographic. According to countless studies, Millennials place great value on two things that QSR kiosks do well: customization and a digital experience.
Quick Service Kiosks Excel at Customization
Millennial appreciation for customization is highlighted by the success of Chipotle. In a recent study, 46% of Millennials surveyed said Chipotle was their favorite quick serve restaurant brand. In the same survey, Panera ranked #2 and Subway, #3. With Chipotle and Subway offering extensive customization in all of their menu items, it is clear that the ability to order customized food to meet individual preferences is a high priority for the millennial demographic.
Quick serve restaurant kiosks excel at customization for a few reasons. The first is that it makes it extremely easy for the customer to modify each item in an order.  The large touchscreen user interface of Olea's QSR kiosk allows the user to easily navigate through an interactive menu to see the available options and select the specific customizations that meet their preferences.  The touchscreen can easily display a variety of options available for meat, toppings, buns/bread/tortillas, and more.
In addition, quick service restaurant kiosks can be programmed to include upsell options that the customer may not ordinarily be aware of when ordering through a standard drive-thru window with a human operator.  Studies have also shown that the built-in upsell feature of automated order-entry systems increases average check size, meaning that not only is the customer happier, but the business owner also sees their profits rise through the use of these kiosks.
Additionally, because the user is entering their order directly into the quick serve restaurant kiosk, the accuracy of the order is improved, which increases customer satisfaction and encourages the customer to customize their orders on future visits.  With a human order-taker, there is potential for something to be lost in translation between customer, order-taker, and line cooks, but with a quick serve restaurant kiosk, the customer's order is communicated directly to the kitchen, thus increasing the likelihood that the order is filled with 100% accuracy.
Drive-thru Quick Serve Restaurant Kiosks Mean Quick, Accurate, Customized Orders
It is a common statistic that 75% percent of the average fast-food chain's revenue comes through the drive-thru window. Olea's revolutionary quick serve restaurant kiosks have already helped one national QSR restaurant chain win the drive-thru game with a 200 store deployment that boasted 15% higher per-check averages than standard drive-thru orders.
The QSR Kiosk Revolution has Begun
 Olea Kiosks is at the cutting-edge of design and functionality in the self-service industry.  Olea's quick serve restaurant kiosks are specially constructed to operate outdoors with huge touch screens that are able to withstand high volumes of users without failure. Units come equipped with a 32-inch monitor that adjusts to the height of the customer's vehicle and utilizes technology that adjusts brightness to adapt to the time of day, sunlight, or other weather conditions. These devices accept nearly every form of payment including cash, debit/credit, gift cards and even emerging technologies such as Apple Pay.
Contact Olea Kiosks Today
Elevate your brand and be the next big thing with the millennials and customers wanting a better QSR experience. Olea's award-wining kiosks are designed and built in the United States using the latest technologies and the most durable materials. You cannot afford to wait. Start selling more today with Olea's revolutionary quick serve restaurant kiosks.
More Posts