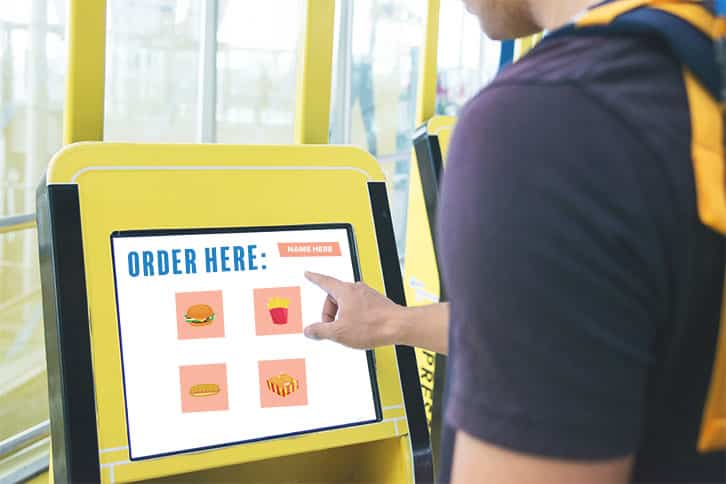 Adding self-service tech can be a real boon for business — but only if you've done your research.
Are you taking advantage of self-service technologies at your small business? According to 
research from Bouncepad
, three out of four consumers are more likely to visit a store where tech is part of the experience. What's more, they report having a better customer experience if they can self-serve using tablets.
Adding self-service technology can be a real boon for your small business — but only if you've done your research and planning, said Craig Allen Keefner, executive director of the Kiosk Industry Association. NCR Silver asked Keefner to share his advice for how to make sure your small business's kiosk project is a success.
Identify the purpose of your kiosk
Just as you need a business plan to effectively run your business, adding new customer-facing technology requires planning and strategy if it's going to work. While a plan doesn't guarantee a successful project, it certainly helps things go more smoothly.
Many business owners don't fully think through everything they want their self-serve station to accomplish, said Keefner. "Have a clear idea of which benefit(s) you want to bring to your customers," he said. "Identify the purpose the self-service will serve."
Related: What is Design Thinking and How Can it Help Grow Your Business?
The requirements of your project will differ depending on what your goals are. For instance, a kiosk used for ordering food and taking payments will have different functionality requirements than one that serves as a product information guide.
READ THE COMPLETE ARTICLE ON NCRSILVER.COM
Thanks to NCR Silver for excerpt and content.
Set a budget before you shop
Don't skimp on componentry
Check for regulation compliance
Ensure integration with other business systems