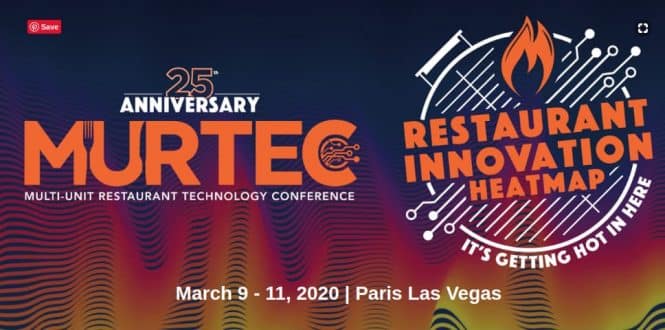 MURTEC QSR Conference March 2020
In 2020, restaurant technology is coming in hot.
Unprecedented consumer empowerment is redefining food service: delivery, privacy, personalization, alternative payments, artificial intelligence; stir in new ways to streamline the back of the house, and it's a full-on innovation inferno.
That's why at MURTEC 2020 we're giving restaurants an innovation heatmap. The agenda is packed with subject matter experts, and the show floor features 75+ of the hottest technologies. We're helping restaurants find the solutions they need to feed time-starved, convenience-hungry consumers with a hankering for exceptional experiences.
"The ever-changing landscape of technology and its impact on consumer-facing brands makes MURTEC a must-attend event – a perfect combination of content, networking and learning to enable and drive real solutions back into our organizations."
–Chief Experience Officer, TGI Fridays
Exhibitors
---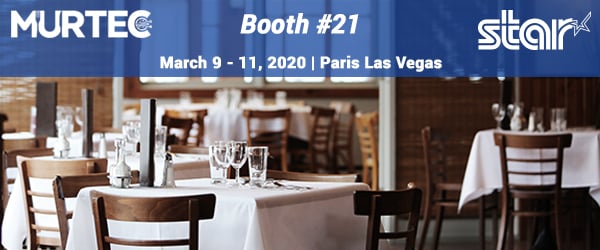 Star is excited to see you! Star is proud to offer a variety of restaurant solutions for both the front-of-house and the back-of-house, from online ordering solutions to kitchen ticket printing. Stop by booth #21 to learn about it all. To schedule a meeting, please click here.
---
MURTEC is only one week away! If you're headed out to Vegas, make sure to swing by the Appetize Restaurant of the Future in booth #51 to see why multi-unit restaurants need an Enterprise Cloud Point of Sale platform to increase revenue and scale the business effectively. Our team will be exhibiting our self-service solutions, quick service terminals, handheld POS devices, multi-unit management tools, and more key features your POS needs to deliver a frictionless guest experience. Schedule a meeting with us here: https://lnkd.in/gKQrJKk
---
MURTEC KMA Related: