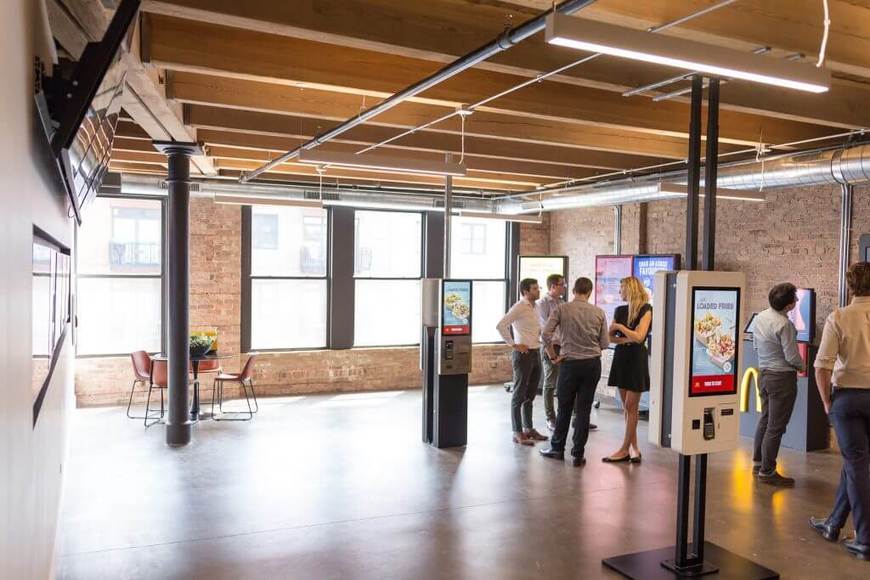 CHICAGO — September 29, 2016 — Coates, a global leader in digital merchandising software, kiosks, and digital drive-thrus, expands the reach of its world-class products with the opening of its U.S. headquarters in Chicago, which includes a fully equipped innovation lab. The new Coates Lab offers quick service restaurants (QSR), retail brands and agencies a state-of-the-art space for a hands-on, personalized experience of the future of digital merchandising. With more than 50 years of leadership in digital solutions, Coates is in a unique position to take customers from proof of concept, design and manufacturing to installation and support, to provide their customers the most engaging experience.
Source: www.coatesgroup.com
Coates Lab encompasses displays, kiosks, digital drive-thru solutions, beacons, facial recognition and social media powered by Switchboard, the groundbreaking, data-driven content management system (CMS) developed by Coates. Switchboard enables brands to deliver a personalized and localized one-to-one experience in-store, similar to what online retailers offer on their websites, with an online record of the buyers' past purchase history and a personalized greeting using Coates' Switchboard content management system.