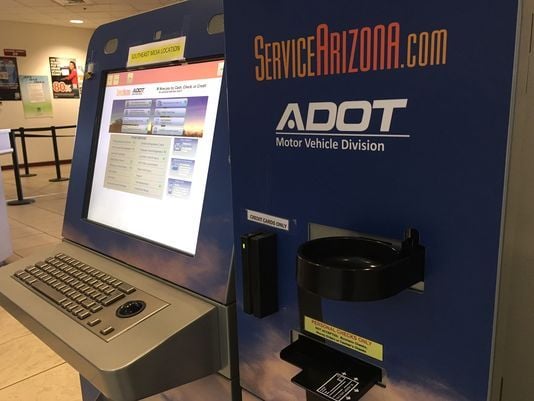 The Republic | azcentral.com  Published 12:10 p.m. MT Feb. 23, 2017 | Updated 12:24 p.m. MT Feb. 23, 2017
"There's been a noticeable increase in kiosk usage since we implemented the cash option," said MVD Director Eric Jorgensen in a statement. "Compared to a year ago at this time, the kiosk usage has increased more than 50 percent. Part of that is due to higher overall customer awareness of kiosks, but there's been a definite uptick in usage since the cash kiosks were put in place.
"It's a continuation of our vision to get people out of line and safely on the road."
Cash kiosks handle all paper U.S. currency and are able to make exact change. The machines also accept personal checks.
Behind the scenes — About the kiosk
More Information