Kiosk Software Custom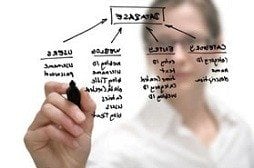 Many companies can assist with custom kiosk software development. Plus, in today's environment, custom kiosk software development groups come in focused verticals.
In Financial Bill Pay for example you could have utilized a company like Reevex. They were focused on Financial Services. They had their own turnkey kiosk application but they also did custom financial services.  Now they are defunct.
First rule — select someone with a long track record with credentials.  They do the best work and they tend to stay in business.
Many companies will sense a wave of interest and advertise capabilities.  They may have a great presentation deck, some cool AI_generated photos along with the simulated content per AI.  Don't fall for them.
Experienced companies have the longest track record in mistakes for that matter.  You want someone who knows what they pitfalls are.
Custom is sometimes termed because it is a specific vertical (like bill payment). The company is not writing an application from scratch. They specialize in bill payment and modify/adjust to fit the situation. That usually comes down to the "middleware" and which backend is being transacted with.
Custom software now comes in different operating systems. Do you want Windows or are you ready to take the next step and go to something like Android.  Something with a ton of hooks into the mobile phone could be useful long term.
Contact us for a list of companies if you wish. [email protected]
Kiosk Software Only
Android and Windows "Kiosk Mode" Lockdown
Leading Companies for Android Kiosk Mode Lockdown Browsers
Linux Kiosk Software Solutions
These get a bit more esoteric in nature but are growing rapidly. As far as lockdown goes we believe you can sign up for beta program with KioWare
Self-Service Kiosk Software
It is a large category. When you say that phrase, there are many possibilities.  Generally, it will be the application or it will be a lockdown and utilities.  The content utilized is typically specific to the kiosk terminal and can run without internet access.  It does not utilize a website as websites are generally a poor interface for users at a kiosk self-service terminal. There are utilities for converting and utilizing a website but rendering it in a different format which is friendlier. That would be someone like Duda for a transformation portal so to speak.  Tablets are generally running iterations of websites.
Lockdown and secure shell control
Application framework
Digital signage software with Content management
kiosk mode
Assigned access
Custom Software development
Remote monitoring for kiosks
Remote Access [LogMeIn, TeamViewer, others]
Digital Signage CMS components
Windows [XP Pro, Win7, Win8, WES, POSReady]
Android [Generally 4.xxx]
iOS
Linux – main support for Ubuntu
Platforms such as desktop PCs – [Dell Optiplex, HP Elite]
Platforms:  tablets
Platforms: thin clients
Platforms: embedded systems
Hosting Apps
Using your existing website
Interacting with Mobile
More information
From Wikipedia
You can sense the older definition in this if only via the initial reference to Internet Kiosk.  That is an almost obsolete term. It once was relevant.
Kiosk software is the system and user interface software designed for an interactive kiosk or Internet kiosk enclosing the system in a way that prevents user interaction and activities on the device outside the scope of execution of the software. This way, the system replaces the look and feel of the system it runs over, allowing for customization and limited offering of ad-hoc services. Locking down the application in order to protect the kiosk from users which is especially relevant under, but not only limited to, scenarios where the device is publicly accessed such libraries, vending machines or public transport. Remote monitoring to manage multiple kiosks from another location. Email or text alerts may be automatically sent from the kiosk for daily activity reports or generated in response to problems detected by the software. Other features allow for remote updates of the kiosk's content and the ability to upload data such as kiosk usage statistics. Software is used to manage a touchscreen, allowing users to touch the monitor screen to make selections. A virtual keyboard eliminates the need for a computer keyboard.