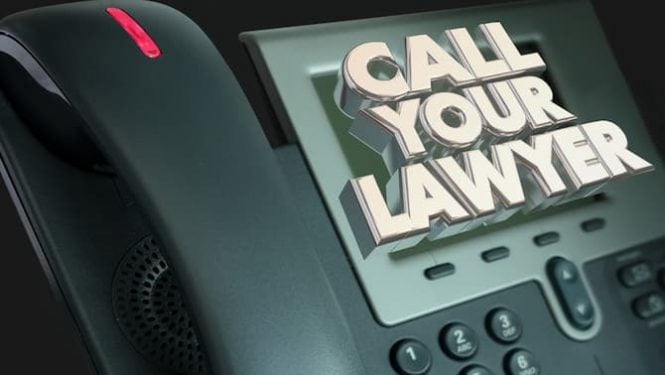 ADA Kiosk Legal Action
This page on legal actions in self-service and related is a running log with personal commentary on legal, privacy and patent situations which impact unattended self-service.  We keep track of legal news that affects the unattended self-service market.  One of the best articles to monitor is Kiosk Accessibility: The Law is Paying Attention by Lainey Feingold. Another great source is Understanding The ADA blog by William Goren.
Legal actions can also be HIPAA violations of privacy data and also web accessibility (WCAG usually), which have financial and legal consequences.  If you have news of note send us an email at [email protected]
Notable Legal Actions and Related In Brief:
August
 July

Lowes self-checkout and cash back on debit card back in litigation
Voice recognition — GeoSymm Ventures LLC—an entity connected with a figure familiar in patent monetization circles—has initiated its first litigation over a portfolio of patents that the plaintiff received from Allied Security Trust (AST) in early June. In separate Eastern District of Texas complaints, GeoSymm accuses IBM (2:23-cv-00325) and Samsung (2:23-cv-00324) of infringing a single patent generally related to responding to a user request using "semantic web services" through the provision of their respective voice assistant platforms. At issue are features related to natural language processing and voice commands. In a third complaint, filed against PTC (6:23-cv-00493) in the Western District of Texas, the plaintiff asserts three patents generally related to using "digitally encoded markers" to position an overlay image in an augmented reality (AR) interface. The defendant is targeted over its mobile app, with features for positioning objects in an AR space at issue.

June 2023
Apr 2023

Biometrics and Illinois – Christian Dior's virtual "try on" glasses wins in Illinois under BIPA and facial recognition. Link
ADA Tester of Hotels SCOTUS to rule on — In the court papers, Acheson's lawyers claimed that Laufer had filed over 600 lawsuits since 2018 targeting small hotels and bed and breakfasts and that the cost of litigating a case might put defendants into bankruptcy. "A cottage industry has arisen in which uninjured plaintiffs lob ADA lawsuits of questionable merit while using the threat of attorney's fees to extract settlement payments," Acheson's lawyers said.

Mar 2023
Feb 2023

CVS and Dalton –– CVS class action claims blind, low-vision customers cannot independently use HealthHub kiosks. CVS Health Corporation failed to make its CVS HealthHub self-service kiosks independently usable for individuals who are blind or visually impaired, a new class action lawsuit alleges.  Dalton vs. CVS Lawsuit Brief — Here are some pictures of Healthhub kiosks which are basically cheap mounted tablets. LINK
Biometrics and Maryland — link on Biometric Update – State of Maryland legislators are debating five bills (four cross-filed and one separate) addressing biometric and other private data collected by private organizations as part of doing business. Members of the Computer & Communications Industry Association issued a statement saying any legislation needs to be narrowly written to protect "high-risk practices," although without spelling out what that means.
Employees, Biometrics & Fingerprints — White Castle facing a fine of $17B for violating privacy of employees with fingerprint scanner. On February 17, 2023, the Illinois Supreme Court held that each scan or transmission of a person's biometric identifiers is a separate violation of Illinois' Biometric Information Privacy Act (BIPA). In Cothron v. White Castle System, Inc., 2023 IL 128004, the plaintiff was an employee at a White Castle restaurant. She alleged that White Castle, without obtaining the statutorily mandated consent, required her to scan her fingerprint multiple times each day to access company systems. The plaintiff argued that each scan since BIPA's enactment in 2008 was a separate violation. White Castle argued that if any violation occurred, it was a single violation in 2008, when it first collected her fingerprints without obtaining proper consent. Thereafter, White Castle argued, each new scan was not a new "collection" of her fingerprints. By a 4-3 majority, the court agreed with the plaintiff that each scan was a separate violation. National Law Review, White Castle could face multibillion-dollar judgment in Illinois privacy lawsuit,
Related:  Repeated Violations Doctrine
Nearly 2,000 lawsuits alleging violations of BIPA have been filed since 2017, yielding a series of massive settlements and judgments. Amazon, Facebook and others.

January 2023

Voice Recognition — Whole Foods Reaches $300k BIPA Settlement Over Voice Recognition Lawsuit — Whole Foods has reached a $297,000 settlement in a lawsuit filed under Illinois's Biometric Information Privacy Act (BIPA). The lawsuit alleged that Whole Foods enrolled distribution center workers in a voice recognition system without properly obtaining consent and providing the necessary disclosures as required under BIPA. The settlement, which has received early approval from a state court judge, would see $545 paid out to each of the class action's 330 workers.

December 2022

And then there are child labor laws — McDonalds franchisee violates laws and is fined
A McDonald's franchisee that fired an autistic employee who worked at several of the burger chain's restaurants for 37 years has settled a civil rights suit in New Jersey federal court ($100K via Law360)
Opinion on NFB and Walmart (and Dalton) regarding supermarket checkout, perfect equality. Excerpt – The NFB  decision illustrates one way to approach this problem. In NFB the Court decided that because there are no regulations for POS devices other than ATM's public accommodations are not required to provide accessible POS devices. There is still an obligation to provide the auxiliary aids and services necessary for individuals with a disability to use the devices, but that can include human assistance because human assistance is a specifically recognized type of auxiliary aid and service.(8)  Walmart and NFB ADA Title III and Point of Sale Devices – technology, regulation and changing expectations

November 2022

Fedex Settles In California – The terms of the preliminary settlement, agreed to in September, include FedEx paying $900,000 in attorneys' fees and $20,000 to Kouri for a release of his individual claims. Over the course of the next four years, FedEx must also engage with an ADA consultant, train its drop box team in ADA compliance measures, survey each of its roughly 34,000 drop boxes, remove any access barriers and ensure that new drop boxes adhere to 2010 ADA standards.
ADA Settlement with Cinemark USA, Inc. Improves Accessibility of Enfield Movie Theaters – requires Cinemark to add ADA-compliant signage at exits and auditoriums, provide an accessible dining surface in the concession area, and acquire more receivers to use with its assistive listening system.  The settlement also requires Cinemark to make numerous changes in the bathrooms, such as moving grab bars, removing a step up at a threshold, and making a bathroom door easier to open.

September 2022
August 2022

Accessible Website California Ruling — The case for this week is Martinez v. Cot'n Wash, a published decision from the Second Appellate District of the Court of Appeals of the State of California. The case involves an Internet only business that got sued by a person with a screen reader for an inaccessible website. Before bringing suit, plaintiff sent a demand letter. Notably, defense responded with their belief that the Internet site complied with the applicable WCAG level AA and asked for clarification from the plaintiff. Plaintiff then sues anyway. The Court of Appeals holds that the gateway principal rules in California and without a gateway the plaintiff has no case.

July 2022
May 2022
April 2022

Seven questions to determine lawsuit probability via BIPA (Illinois) — Biometrics – Questions to Ask BIPA FindBiometrics-Identity-School-BIPA-Checklist

March 2022
February 2022

DOJ and WCAG — The Justice Department today announced that it has secured a settlement agreement with Meijer, Inc., that will help people with disabilities get information about COVID-19 vaccinations and book their vaccination appointments online. The agreement, which requires Meijer to conform its COVID-19 vaccine content to the Web Content Accessibility Guidelines Version 2.1, will help ensure that individuals with disabilities who use screen readers and those who have difficulty using a mouse can privately and independently book their potentially life-saving vaccination appointments online. Today's resolution is the department's fourth agreement on the critical issue of COVID-19 vaccination website accessibility, following a November 2021 settlement with Rite Aid Corporation; a December 2021 settlement with Hy-Vee, Inc.; and a January 2022 settlement with The Kroger Co.

January 2022

Dardens and Applebees being sued for patent violation. Involves the use of QR Codes. Dardens Patent Suit 181127626417
DOJ — The Justice Department announced that it has secured a settlement agreement with The Kroger Co. to help people with disabilities get information about COVID-19 vaccinations and book their vaccination appointments online. The agreement, which requires Kroger to conform its COVID-19 vaccine content to the Web Content Accessibility Guidelines Version 2.1, will help ensure that individuals with disabilities who use screen readers can privately and independently book their potentially life-saving vaccination appointments online. Today's resolution is the department's third agreement on the critical issue of COVID-19 vaccination website accessibility, following a November 2021 announcement of its settlement with Rite Aid Corporation and a December 2021 settlement with Hy-Vee, Inc.
Updated Quest diagnostics kiosk ADA suit by American Council for Blind

December 2021

The Justice Department entered into a settlement agreement with the Champaign-Urbana Mass Transit District (MTD) to resolve an investigation conducted under Title II of the Americans with Disabilities Act (ADA). Under the agreement, the MTD must conform its website – www.mtd.org – and mobile applications to the Web Content Accessibility Guidelines (WCAG), Version 2.1, Level AA. Additionally, the MTD must invest a minimum of $100,000 to improve its services for passengers with disabilities. For more information on the ADA or this settlement agreement, please visit ADA.gov

Uber — Justice Department Sues Uber for Overcharging People with Disabilities

Big story on Linkedin.
Comments: Read the complaint. Interesting that the only two plaintiffs mentioned were people with foldable chairs. There are lots of mobility-impaired people who don't use chairs that would have trouble with the two minute rule. I wonder if the blind or visually impaired would have trouble as well.
Comments: NPR article says as of last week, Uber is waiving the wait fee for anyone certifying, whatever that means, that they have a disability.

Law Review: $125M judgment against Walmart in disability discrimination case – Sierra Sun
Kaiser Health Organization, EEOC Reach $130K Settlement in Americans With Disabilities Act Case, paywalled — link
Decision in favor of Walmart handed down in grocery self-checkout. Doesn't necessarily mean the end of this litigation. 2021 legal walmart NFB NFB10122021opinion
ADA considerations for inquiring about COVID vaccination status while you are interviewing potential new employees — JDsupra – 10/11/2021 — Here is another look at asking applicants — Link
Facial recognition litigation — Cedar Lane has now sued over 140 defendants and asserted nearly 50 patents (each received either directly or indirectly from Intellectual Ventures LLC (IV)).
Companies win a couple of rounds on web accessibility — Intent to sue versus intent to use
Kiosk ADA — Quest Diagnostic Check-In Kiosks Under DOJ Scrutiny — Plaintiffs allege that Defendants require patients to use an electronic, self-service kiosk to check in, input personal information, choose where to wait, and perform other tasks. No staff are allegedly present in the check-in area, so patients with vision impairments must ask strangers for assistance or bring companions.
Broadening Right of Blind To Sue — A federal appeals court ruled Tuesday that two blind students have the right to use disparate impact theory — which requires plaintiffs only to show that a policy has a disparate impact on them, not that it was intentional — in a lawsuit against the Los Angeles Community College District. If the ruling is upheld, a lawyer for the National Federation of the Blind, which joined the case, said it would be much easier to win discrimination cases based on disability.
Unethical ADA conduct – Uncaptioned videos at gas pumps — Lack of Sincerity
Mental health disability – The Justice Department entered into a settlement agreement with Brown University to resolve an investigation conducted under Title III of the Americans with Disabilities Act (ADA).
VISA Surcharge Ban lifted in Colorado in July 2021 — In related news from August, Amazon has begun assessing 0.5% surcharge on VISA payments in Singapore and is expected to add other areas.
Outdoor EMV Liability Shift Increasing — A CMSPI analysis found that chargebacks have tripled since January 2021. "If you look at January as the baseline month, May is almost triple of what January was in terms of overall chargebacks. There was a pretty substantial increase of about 50 percent in April, and that really ballooned in May," Pynn said, explaining that chargebacks are often delayed because it takes some time for the consumer to realize the fraud and file a report. "The feedback loop takes some time."
The California attorney general's office started enforcing the California Consumer Privacy Act (CCPA) on July 1, 2020. Does your app or website collect data?
ADA Lawsuits on track for 4000 in 2021. E-Commerce top of the list. Small companies now being sued more often. Widgets/overlays no protection provided.
Apparently, we now have a fully functioning DOJ or Department of Justice.  Enforcing laws appears to be coming back into vogue.  We know of many cases the DOJ has "expressed interest", unlike the former. The prosecution probability index (PPI) has definitely risen in the last 3 months.
The big mysteries at this point is how a large number of franchisees ALL violate ADA. We can understand this ones or that ones but 139? And then, given 50 states why would McDonald's choose to trial biometrics in the one state that has extensive laws surrounding it. Sometimes "bad law" can be created by bringing suit in an unsympathetic district court. Winn-Dixie is prime example of that.
One other trend that is noteworthy revolves around videos and specifically audio embedded. This can be actual audio track or it could be a narration. Multiple languages. Media from Amazon, Netflix, Disney come into play. Any description of services with visuals.
July 2021
June 2021
April 2021
Recommended Related News Articles