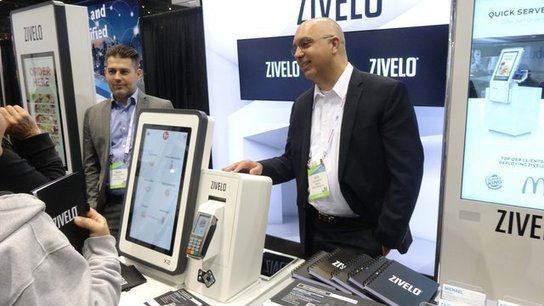 The number of self-order kiosks on display at the National Restaurant Show nearly tripled over last year's exhibits as hardware and software manufacturers rushed to meet the demand from restaurants.
Source: www.fastcasual.com
Good review of self-order kiosks at NRA 2018.
Excerpt:  
What a difference a year makes! Last year's National Restaurant Show featured 12 self-serve kiosks. This year, the number on display at Chicago's McCormick Place nearly tripled as kiosk manufacturers scrambled to meet the restaurant industry's demand to improve customer service with new technology.
As McDonald's continues its nationwide rollout of self-order kiosks, thousands of QSRs and fast casual restaurants don't want to get left behind and are shopping the market. 
Kiosk hardware and software manufacturers continue to fine tune their self-order kiosks, while POS system manufacturers introduce kiosk modules that integrate with mobile ordering, kitchen display systems and back-office management software.
Many of the offerings on display support customer conveniences beyond self-order and pay, such as order pickup, nutrition information, digital messaging and customer loyalty programs. 
Following are highlights from the trade show floor listed in alphabetical order: