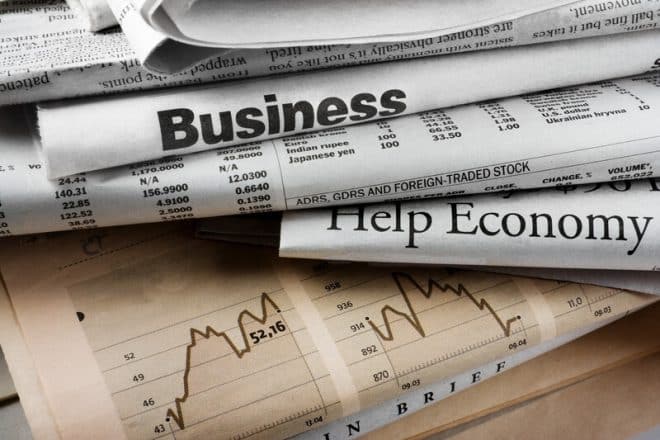 Todays Unattended Kiosk News
Relevant news impacting unattended self-service news from around the world. If interesting and noteworthy news send comments/suggestions to [email protected]
October 2021
September 2021
August 2021
July 2021
DMV Kiosk News — North Dakota adds 44 new kiosks. Use case = With these kiosk upgrades, drivers can now renew a license, request a replacement license or ID card, schedule a road test, pay a reinstatement fee, change their address, and edit donor registry information. They can also check the status of their license, driving record, CDL medical card and validate their date of birth. Individuals are not able to get their initial REAL ID via a kiosk but would be able to renew at one.
Lottery Terminals and Cashless Vending Trend — IGT extends contract with Washington State Lottery to provide nextgen "cashless" stations. Debit cards allowed only.
Rumored News — Jeremy Brooks, the Chief Marketing Office for GRUBBRR, leaves GRUBBR.  DSE has decided to dust off David Drain and have him manage the DSE resurrection. Not sure how that will revolutionize DSE.  Meanwhile we hear of severe shortages of Elo touchmonitors.  Not verified but people are certainly looking.
Outdoor EMV Liability Shift Increasing — A CMSPI analysis found that chargebacks have tripled since January 2021. "If you look at January as the baseline month, May is almost triple of what January was in terms of overall chargebacks. There was a pretty substantial increase of about 50 percent in April, and that really ballooned in May," Pynn said, explaining that chargebacks are often delayed because it takes some time for the consumer to realize the fraud and file a report. "The feedback loop takes some time."
The California attorney general's office started enforcing the California Consumer Privacy Act (CCPA) on July 1, 2020. Does your app or website collect data?
Minnesota Grows Number of Legal Kiosks — hard to say if these "kiosks" which are really just computer workstations utilize any secure browser or lockdrown browser solution. One would hope they do.
Bitcoin ATM — Circle K Going All In on Bitcoin ATMs — The crypto kiosk company plans to hit "thousands" of locations with 700 units already installed.
TV Commercial for Coinflip on the airwaves – Neil Patrick Harris – So Flippin' Easy
What Is Digital Kiosk Advertising In 2021? — In 2017, in a Bouncepad survey of 1,000 consumers, 61% of them stated they preferred self-service tools instead of finding a store assistant. Kiosk use has grown and so has the demand. Market Analysis Report estimated that kiosk growth will increase by 6.1% from 2021 through 2028.
AUO Revenues Hit Alltime High – Displays and Touchscreens
Nice video on healthcare check-in units by Pyramid. I wish I spoke German
Ransomware Attack on Ticketing Kiosks — Over 600 touchscreen ticket machines have been disrupted by a ransomware attack just two months after they were installed at stations across the north of England.
Houston Airport Kiosks by JCDecaux — The new, more accessible kiosks — installed by JCDecaux the at both airports — feature oversized touchscreens that are more responsive to the touch and easy to use and read. The screen display can be lowered to ensure it is ADA compliant. ViaDirect 3D map software helps passengers find directions to boarding gates by entering their flight information or scanning their boarding pass in the updated search function. The kiosks take that information and display a 3D map that will show the quickest and most efficient route to the departing gate.
Smart Vending Kiosk for Tea, Coffee and Soup — In a bid to bring a change in tea consumption pattern in India, startup venture Cherise India Private Limited has unveiled their IoT & Android-based tea vending machines that have their own proprietary Cherise IoT dashboard and app for monitoring the operations.
Norway's largest theme part chooses point-of-sale and self-service solutions. Hospitality, Elotouch and Leisure.
New Gesture Touchless Solution — The UK kiosk firm imageHOLDERS has launched what it calls its first touchless kiosk, using Ultraleap's hand tracking camera and software to capture the movement of hands and fingers working in front of a screen, but not touching it.
Visitor Check-In Kiosk for Healthcare – Vendormate Kiosk for expanded visitor management pitch
GRUBBRR puts up Samsung pitch sheet — Welcome to the Future of Self-Ordering Kiosks is the tagline
Scan and Ship —  Sam's Club announced it is testing a new app-based feature, Scan & Ship, that allows people to use a smartphone to buy items in the club and send purchases directly to the home.
BNPL News — Visa, the global card network giant, is collaborating with mega-processor Global Payments to allow Canadian merchants to offer buy now-pay later (BNPL) options to eligible card holders at the point of sale, according to a July 13 press release from the two companies.
CBD Kiosk News – Charlotte's Web has approved at least 30 of its Charlotte's Web brand product SKUs for retail sale in recently launched Limelight's TRUYU retail self-service kiosks.  The Limelight kiosks have been tested at physical retail locations across the U.S., provide the benefits of constant and convenient access and educational content displayed on a 50-inch interactive video screen.
Grocery Self-Checkout Installations Surged 25% in 2020 According to RBR. A record number of self-checkout units were shipped globally last year and in a key shift more than half of the 175,000 units shipped were cashless. That's according to RBR, a London-based strategic consulting firm that has been publishing its annual Global EPOS and Self-Checkout 2021 report since 2008.  Definitely Europe/etc focus.  Progressive Grocer
Smash and Grab ATM Incidents Are On The Rise — Rob a bank in the US and your take is <$1800 on average. Getting caught means federal charges. OTOH destroying an ATM can often net thieves > $200k, & is treated as a property crime. Small wonder then that ATM "smash and grabs" are on the rise nationally
Digital Check-In Kiosks going in at Volkswagen dealers — Volkswagen retailers across the UK have introduced Tjekvik's airport-style self-check-in digital kiosks in a bid to facilitate a contactless aftersales service. The kiosks incorporate functions including self-check-in and check-out, a locked key drop and home check-in via SMS direct to the customer's mobile phone.
Supply Chain Woes Impacting Shipping Now — Bloomberg and other media outlets are reporting how the cost, for example, of shipping a 40-foot steel container of cargo by sea from Shanghai to Rotterdam now costs $10,522, 547% higher than the seasonal average over the last five years, based on data from the consulting firm Drewry Shipping.
Foodstorm Catering Kiosks — FoodStorm catering kiosks are currently live in multiple Uncle Giuseppe's Marketplace locations across New York and New Jersey; Roche Bros. Supermarkets (MA) and Mollie Stone's (CA) are currently in the implementation process. Essentially a 12″ tablet with Verifone wart attached.  Catering is their big focus (and hope).
June 2021
Miami "Could See" up to 150 smart city kiosks from IKE – double-sided kiosks have two digital touchscreens and a suite of interactive applications designed to engage and drive discovery and mobility. Each kiosk serves as a free wi-fi hotspot and is location-aware, displaying information specific to the surrounding area.
Peerless-AV New Universal Digital Signage Solution — We are happy to present the latest addition to our lineup of digital signage display solutions, the Landscape/Portrait Kiosk! This unique solution combines the elegance of Peerless-AV's indoor kiosks, with added functionality to support most 15″, 22″, or 32″ digital signage displays in either landscape or portrait orientation.
Ticketing kiosks in Philippines — Load Beep Here — LRT-1's new e-tap loading kiosks. According to the LRMC, deploying e-tap loading kiosks limits face-to-face contact, and the exchange of cash—a safer and more convenient commute for the riding public.
Nice article on why Casinos are going cashless
How To Setup an Automat or Ghost Kitchen Explanation
Latest iteration of British Telecom internet kiosk aka Smart City DOOH Display. Looks like they gave up on transactions. Street Hub Kiosk is the new name
Bill Payment Kiosks going in at Frankfort, KY from Lane Report —  Courthouse Kiosks — Kentuckians will be able to pay court costs, fines and fees at ATM-like contraptions in select courthouses across Kentucky by next year.
The Kiosk Tradeshow and Kiosk Event Calendar is now back in operation! It has been in inflicted hiatus since March of 2020 but big shows in Vegas in August (HIMSS) and we are attending physical show here in Denver in October for Fast Casual.
With the new emphasis on pedestrians and city markets we thought this is an interesting example of "interactive spaces" – it is a "kiosk" in Belgium circa 2015. Uses reverse psychology.
Mental Health Kiosks by Amazon — AmaZen kiosks giving off the wrong vibe article from techspot. Everybody likes to beat up on Amazon.
New scanner kiosk from Pyramid — Each wing of the kiosk includes a printer, a kiosk payment module, an optional scale and twelve handheld scanners.
May 2021
Amazon Zen Interactive Kiosk Booth for Employees — The AmaZen meditation booth is a small room where employees can watch company videos about mindfulness while a small fan moves the air around.
Kiosk Price – Steel Prices Surging — Price has tripled for U.S. steel — In early May, futures prices for 20-ton rolls of domestic steel — the benchmark for most steel prices nationwide — pushed above $1,600 per ton for the first time ever, and prices continue to hover there.
US towns are buying Chinese surveillance tech tied to Uighur abuses – We see it in realtime with multiple RFPs being awarded by states and local SLED market to resellers of blacklisted Chinese companies
How Hackers Are Using Raspberry Pi to Hack ATMs – Maintenance Keys are cheap
KMA PCI EMV Credit Card Reader Update – includes preview of v6 devices from Ingenico
Paying With a QR Code – BNPL or Buy Now Pay Later May 6, 2021 — How To Pay With A QR Code (and pay later) Nice writeup on PaymentDive on Paypal Dive Brief: PayPal, an online payment provider, expects the popularity of QR codes and buy now-pay later …
Mobile App For Ghost Kitchen Orders – iOS & Android – Retail Automation May 4, 2021 — Ghost Kitchen Mobile Ordering App – Virtual Restaurant Editors Note:  first occurrence of a dedicated "purpose-built" mobile ordering app that we have seen which connects to a Ghost Kitchen. Now we …
Walmart Telehealth – Purchases MeMD multi-specialty telehealth partner
New CPI Crane Pricing –  CPI will be introducing a temporary 3% surcharge/price increase effective May 6th on all new orders, this is driven by our continued increasing costs for raw materials, electronic components and transportation. There is never an ideal time for this type of notification; however, the current global market place is driving this immediate action.
April 2021
New CPI Crane Pricing –  CPI will be introducing a temporary 3% surcharge/price increase effective May 6th on all new orders, this is driven by our continued increasing costs for raw materials, electronic components and transportation. There is never an ideal time for this type of notification; however, the current global market place is driving this immediate action.
Lekkerland in Germany putting in self-checkout kiosks — Lekkerland is owned by the REWE Group, which has begun testing self-checkout systems in its other outlets, including REWE, REWE To Go, and Penny outlets.
Cool looking airport kiosks include live chat – Hong Kong airport
EMV Should Not Be Afterthought to Self-Service Solutions — When it comes to providing secure solutions, the benefits of adopting them always outweigh the costs.  Bruce Rasmussen from Ingenico
Pickup Towers in Walmart Are Going Away April 22, 2021 — Walmart Pickup Towers From the NYPost Apr2021 — The retailer is removing 300 of these towers and "hibernating" another 1,300 because customers grew accustomed to curbside pick-up during the pandemic
How Do QR Code Payments Work? — Ingenico blogpost
$195 Raspberry PI All-In-One-Computer Touch Screen Now Available —
Bitcoin ATM News — Coinme Launches 300 Bitcoin-Enabled Coinstar Kiosks in Florida
Hospitality Update – Hotel Lobbies and Marriott Contactless Arrival Kiosks — Marriott is testing contactless check-in and check-out kiosks and a "grab-and-go marketplace."
By this summer, only 150 McDonald's will remain inside Walmart stores — down from a peak of 1,000 locations at the height of the two chains' 30-year partnership. The paper also reported that Subway franchisees are closing locations inside Walmart stores. The news comes as Walmart is trialing new operating models for in-store restaurants. It's putting ghost kitchens inside select locations that offer pickup and delivery service from popular chains like Saladworks.
Related to Walmart and McDonalds and result of pandemic — H-E-B is partnering with Texas A&M University to provide grocery delivery to people who live on its main and West campuses in College Station, Texas. Even as mass vaccinations promise to boost store and restaurant traffic, newly established online buying habits mean retailers are prioritizing omnichannel meal service. Kroger is testing ghost kitchen locations in Indiana and Ohio, while Texas-based H-E-B recently opened a food hall that offers takeout and delivery options.
Instant COVID Test Coming To European Airport Kiosks — Pics — ICTS Sentinel Kiosks in airports will incorporate the rapid COVID-19 test from Virusight Diagnostics. (Courtesy of ICTS Europe)
How To Exit Kiosk Mode When Running Esper — Includes a couple of videos exiting on a Samsung device
BT dials up 'Adopt a Kiosk' scheme – with almost 4,000 red phone boxes available for local communities to adopt for just £1
March 2021
Digital Pickup Window Coming To Pizza Hut – Drive Thru Restaurants Snowballing — Three Lanes Now with Burger Lockers March 31, 2021

From NRN March 2021 — Pizza Hut is launching a digital pickup window at 1,500 restaurants — The Hut Lane is a dedicated pickup lane that will allow customers to …

Amazon Driver Quits — New AI in delivery trucks finally got to him
Bill Pay Kiosks Go Into Laredo for paying water bills. Looks like Mansur and Adcomp. Not sure about the "being held up by magnet" sign
Digital Signage Merger News – Four Winds Interactive and Poppulo Combine to Create a Global Employee Communications Powerhouse
Antibacterial Kiosks and Temperature Kiosks. The Washington Post did a nice article on temperature kiosks this month.  Our take is still that touchscreens along with their POS devices/etc are the best way to allow the public to interact.  MRSA is probably a bigger concern as far as remaining on surfaces than COVID (mainly aerosol in the air). Antibacterial treatments for touchscreens have so many caveats and only a very narrow and basically useless range of effectiveness. And you are much more likely to get infected from the front desk (and they from you) than you are from a properly maintained check-in kiosk with a touchscreen.  Many of those also support the mobile handheld as a proxy input (think remote control) but then you should be aware that your mobile phone is likely the 3rd most likely infection point (#2 is toilet and #1 are sinks actually). But there are people that will sell the coating (figure $200 upcharge) and if you are into hygiene theater you can arrange some signage that tells people you have antimicrobial treated touchscreens. The CEO of Marriott broke down hygiene theater into the swiss cheese analogy. Enough layers and pretty soon you have a complete wall with no holes. There are new UV and UV-C treatments. One of them is UL and FDA approved and has been adapted for elevators as well as ATM screens and pinpads. Contact us if interested.
QSR Business – El Pollo Loco is expanding in Denver adding 10-15 restaurants. The restaurant chain said the Colorado expansion is part of a plan to open 140 new locations throughout the western United States by 2026. El Pollo Loco currently operates 478 locations in Arizona, California, Nevada, Texas, Utah, and Louisiana.
Financial Kiosks Soon? – Square is now operating its state-chartered industrial bank, Square Financial Services, in Utah after the state's Department of Financial Institutions gave it the green light. From Pymnts.
Touchless Technology for your toilet. Only in Japan for now. Also included is pic of new UV antibacterial treatment for sinks (think the hotels…)
Contactless kiosks all the rage in South Korea.  Korea's kiosk industry has largely been led by mid-sized companies. Hanasis, I-Tech and BT.One are among the recognized players. They rake in between 10 to 40 billion won in annual revenue. Conglomerates — Samsung Electronics introduced the Samsung Kiosk in Korea on Feb. 17. The device's screen is coated with a special film that has a sterilizing effect, the company said. The kiosk uses Samsung Knox, the same software present in its laptops and handsets, to prevent hacking.
Samsung Electronics introduced a smart ordering kiosk solution called "Samsung Kiosk," which allows both non-face-to-face ordering and payment.  They are selling it via Fiserv
February 2021
January 2021
December 2020
NRF 2021 Chapter One virtual tradeshow in January! We have free NRF2021 Expo passes available for that matter.
Retail automation gets UV robot for disinfecting retail and hospitality venues. LG to show at Digital CES 2021 coming up.
Point of Sale RFPs refresh on posrfp.com — last five months + active one for December (Manitoba/Alberta) we included the actual rfp document for download
Intel Touchless 2020 Whitepaper – Opinion – We saw new whitepaper by Intel on touch screen monitors & going touchless & hoped that it would be instructive. Unfortunately…
ID Scanner Kiosk Product Update – Fixed, Contactless and Mobile Scanning Drivers License Age Verification
Smart City RFP New Jersey – Outdoor dual-sided 55s for public information. Surveillance cameras. Hotspots.
Coinstar Expands Its Coinme Bitcoin ATM Fleet to 5,000   The service is now available in nearly 25% of Coinstar's total kiosk fleet and in 40 U.S. states, according to figures provided by Neil Bergquist, chief executive of Coinme. Coinstar change-counting machines are located in supermarkets, gas stations and convenience stores around the country.
From Bloomberg: Visa Offer Bitcoin Rewards — Visa Inc. and cryptocurrency startup BlockFi now offer a credit card that rewards purchases with Bitcoin rather than the usual airline miles or cash.
El Pollo Loco Unveils Concept to Compete in COVID World — El Pollo Loco Wednesday unveiled its "Restaurant of the Future" design, joining the ranks of some of the category's biggest chains, like McDonald's, Burger King, KFC, and Taco Bell, to do so in recent weeks.
Advice on buying a Bitcoin ATM  –  Mark Smith at Bitcoin Depot article off ATM Marketplace
National Restaurant Association Plea For Restaurants – Restaurant Industry in Free Fall; 10,000 Close in Three Months
Temperature check, mask detection and facial recognition now easy to deploy with an Elo Access App Premium subscription and Elo's Temperature Check Kiosk.
Chattanooga picked as one of only two U.S. cities to test smart city technologies – A recent analysis from Frost & Sullivan projects that smart cities will spend an estimated $327 billion by 2025 and could spur up to $2.5 trillion in business opportunities in the next five years with the right policies in place.
CDC issued report on their results testing 800,000 travelers for potential COVID. They identified only one. Questions remain why zero false positives for example. What did they do right and what did they do wrong?
November
Compact, Ready-Made kiosk line announced by Posiflex. The new Mercury EK Series is a line of sleek, compact kiosks available in either a floor-standing or countertop setting, with two Windows OS models and one Android OS model to choose from. BusinessWire
McDonald's announced a new growth strategy for 2021 — "Accelerating the Arches" — includes a new crispy chicken sandwich and a new loyalty program: MyMcDonald's.  Described as a "new digital experience growth engine," the personalized loyalty program and all-in-one platform will offer tailored promotions for members and the ability for customers to place orders "through the channel of their choice." Test pilot in the Phoenix area over the coming weeks. Link to article on NRN
October
Home Depot 6,000 units (we are guessing) — Reality Interactive, a leading retail technology design firm and digital agency in Middletown, Connecticut, announced the launch of its AXSIS™ Thermal Enabled Digital Hub. The leading home improvement retailer in the world has already deployed 6,000 units
Pizza Automation Option – Basil Street Pizza — An autonomous pizza baking machine that cooks a thin crust brick-oven style 10″ pizza in 3 minutes for around $10 reducing exposure and risk with touchless baking and tap and swipe payment!
NRN article – Touchless tech gets prioritized at restaurant chains during the coronavirus pandemic. QR codes, artificial intelligence and robots help make the lives of customers and employees easier. — Link 
PSA – Deceptive Meridian Temperature Tablets Endanger Public Safety. Includes video. — Link to IPVM article
NRN article on Paul Brown Keynote — link
AI Kiosk – Lenovo and Reese team up for AI-driven crowd behavior modification to maintain health protocols at sporting events. First use of AI we have seen in this fashion. LINK
Betting Kiosk – Newgioco Obtains GLI-20 and GLI-33 Certification for Kiosk Installations of Elys Platform on Yahoo News LINK
Canadian retailer vends ready-made meals from contactless kiosks. link
Michigan DMV hits 1 million transactions. The kiosks located in stores around the state allow residents to renew license registrations and purchase tabs without going inside a branch office. There are 127 kiosks around the state with plans to add 23 more outside Secretary of State branches and at Kroger and Meijer stores.
Texas A&M deploys self-swabbing COVID-19 testing kiosks
Dubai Airport Kiosks — Nice pics. Your Contactless DXB Airport Experience Cranked Up A Notch As Emirates Introduces Self Check-In Kiosks In Dubai
QSR with Self Service Kiosks, Pickup Cubbies Launches in Toronto. Here in the US there have been a few concepts using self-service ordering kiosks and pickup cubbies. Pioneers in the US space include Brightloom, formerly eatsa, and Little Caesars Pizza's self-service mobile order pick-up station, known as the Pizza Portal.
Amazon Go Stores are using palm biometrics now. Nice little unit and guessing fujitsu. Link
From the UK — Kiosk and Digital Signage 2020 (KDS 2020), Europe's leading one-day summit for kiosk and digital signage industry professionals has been postponed.
Temperature kiosks — we saw an article push from a kiosk portal promoting Chinese temperature kiosks.  We've notified the portal about the product and hopefully paid advertising does not trump public interest.
September
CLEAR providing app and kiosks for MGM Resorts meeting in Minnesota. Combines identity credentials with COVID tests, Link
Great background on Harrahs purchase of Caesars along with William Hill context — GGB Magazine
Kioskmarketplace news —  Emirates self check-in,
Walmart store redesign,  Treasury to forgive PPP loans,
BioLife Sciences introduces touchless vending machines, Voice technology provider teams with Mastercard, ViewSonic introduces hand sanitizing stations, Toshiba introduces multifunction printer
Can Kiosks Find New Life During Coronavirus? QSRMagazine article talking with Mike Geiger of Moe's and also Michael Cecchini of Pure Green on kiosk opportunities. Link
Digital Signage —  Turns out DSE has no assets for refunding payments or anything.  The digital presence at Digital Signage Connection is toast.  Remains to be seen what DSF does. Link
Gaming — Caesars Entertainment's play for William Hill is the latest sign Las Vegas sees tons of upside in moving chips in the direction of online gaming and sports betting. Article
Marriott CEO Sorenson on Hygiene Theater in Hospitality
Viewsonic Offers Hand-Sanitizing Stations — The Health Flex Kiosks include options for integrated displays and secure storage for media players, routers or surge protectors, and a touchless hand sanitizer dispenser holder (hands-free dispenser is optional). See the catalog for hand sanitizer stations that the KMA offers.
DSE Declares Bankruptcy – writeup on 16:9 — It was matter of time. It was a few years back they opted for quality argument over quantity. Show never grew. ISE and InfoComm are still running but we suspect most will migrate over to NRF just like we did in the kiosk industry.
QSR Market Update Opinion – QSR & Fast Casual Restaurants – Is the Restaurant Business Getting Better? September 18, 2020  Editor Note: We do interviews with magazines (recently for NRN) and in those we express what we call "ad hoc" opinions based on what we have seen and heard. For sure
Contactless Curbside Pickup Update El Pollo Loco – Self-Order with Geo-Fencing From National Restaurant News Sep2020
09/20 – HOW IS COVID-19 CHANGING THE SHAPE OF TOUCHSCREEN TECHNOLOGY? Dean Ward of Evoke Creative explains.
09/11 Buyer Beware — Appears to be a McDonald's outdoor menu (Samsung OF55F?) with some severe burn.  Link
09/11 Video – Behind-The-Scenes Look At Changes Coming To TSA Checkpoints Amid Pandemic | NBC Nightly News
09/11 Question: How to count people without any concerns regarding privacy or data protection regulations? Nice writeup by Wick of Heimann Sensors on LinkedIn – link
09/11 Questionable Claims — Copper-infused antimicrobial film – called NanoShield – its makers claim will self-disinfect something like a touchscreen in less than 15 minutes. Thanks to 16:9 for the expository article.
09/10 – PCAP TILE for seamless across multiple 55 inch screens announced by TSItouch (includes video) – link
09/10 Touchless Vending Kiosks for PPE – link
09/03 – HT News – Contactless Check-In Changing The Fraud Environment for Hotels (in a bad way)
White Castle Trials of Vehicle Recognition Underway –
09/02 — 16:9 Interview with David Levin of Fourwinds Interactive post acquisition
09/02 — Touchless video demo by Tucker Lightsey of KIOSK
August
08/25 — Whole Foods Cashierless By Next Year? Amazon may be looking to bring the cashierless tech found at its Go convenience stores to Whole Foods supermarkets as early as next year
08/25 — Taco Bell Drive-Thru Expansion for Mobile Customer Orders Excerpt: Taco Bell is rolling out a new store design that combines digital innovation with a people-first approach.
08/25 — Circle K piloting autonomous self-checkout technology LINK
08/25 — Walmart adding new modern self-checkout bays in Wichita. Pics. LINK
08/25 — Five steps of legal advice on handling anti-mask customers from National Restaurant Association LINK
08/25 — From JAL website – Japan Airlines (JAL) today announced the decision to trial new touchless technology at Tokyo`s Haneda Airport, starting August 24. LINK
08/25 — DART Gets Touchless Kiosks for Wayfinding LINK
08/23 — Nice LinkedIn article on Project Ray and McDonalds.
08/23 — Article on UV-C Wands from CNET. The dangers of. LINK
08/20 — South Korea begins using a robot greeter. checks temperatures, dispenses hand sanitizer, enforces social distancing and makes sure you are wearing a mask. Thanks to Ross at QwickMedia. Video. Link
08/14 — More than 15,000 Canadians have died of an opioid-related overdose since 

January 2016

. is transforming the distribution of regulated products with an integrated platform that combines industry-leading software, advanced biometrics, and tamper-resistant hardware. Article
08/13 –  Digital signage news — Fourwinds Acquires SmartSpace. Workplace software for employees (tough market). Expands FWI's international presence and capabilities with offices and employees in the US, UK, Europe, and Asia. Link
08/13 – report from IPVM on the Alabama Fever Detection deal which involves HKVision (blacklisted). $1M deal. Link
0812 – VA and Cerner appear to be "back on". This time the date is October.  Veterans Patient Check-in kiosk and Mobile in play here. Link
08/12 — Recommended Accessibility requirements for RFPs article by The Paciello Group (TPG). Link
08/11 — Simon Malls in talks with Amazon (ditto Penneys)
08/11 – TSA is putting in new ID verification (CAT).  Credential authentication technology (CAT) at Thurgood Marshall Airport and others. Not kiosks, just desktop devices inline for use. Link
08/10 — GRUBBRR works with BlueStar. BlueStar is a Solutions-based distributor seeking to offer its customers complete solutions which can be taken to market and not just individual pieces of hardware. GRUBBRR will work with BlueStar for ready-to-go self-ordering solutions. BlueStar distributes much of the hardware used in GRUBBRR products, and now will have access to the software that can transform those products from simple hardware into automation solutions.  Link to full article
08/04 — From HotelBusiness —  Temperature Scanning Can Help Employees & Guests Achieve Peace of Mind– article link
08/04 – Elo announces Elo Access

TM

temperature screening kiosk. Looks to be a "turnkey solution" application for wellness-check at the door. Specs for bolometer and camera not disclosed. Press release link
08/02 — Curative deploys first Covid19 testing kiosk in California. Not bad looking. Link
July
07/29 – Business News – McDonalds Profit Plunges 68%
07/29 – Henry Ford hospital adds temperature screening kiosks. Note that this has been misreported as retinal scanning when in fact after speaking to hospital they confirmed to KI that it is in fact inexpensive Infrared sensors.
07/29 – Esper Partners with Point Mobile rugged Android Lifecycle
07/29 – Sonic Launches New Design for Drive-In / Drive-Thru
07/26 — A man using a prosthetic mask stole more than $100,000 at casinos, prosecutors say. Colletti, 55, allegedly targeted his victims by illegally obtaining their personal information and then using counterfeit driver's licenses to withdraw funds from their personal bank accounts via self-service kiosks at the casinos. The kiosks, operated by Global Payments Gaming Services, are used by the casino industry for bill-breaking, jackpot processing, cash withdrawals, cash advances, and ticket exchanges, among other services, according to the complaint. The kiosks require users to insert their driver's license and the last four digits of both their Social Security number and phone number before checking account funds can be withdrawn. Each victim had previously enrolled to have their bank accounts linked to their profile in Global Payments' "VIP Preferred Program," the complaint said.  Link to article on CNN
07/21 — How the pandemic is affecting business travelers in airports. Lots of pictures with this article.  Malaysia, UAE, Canada, Doha. Link
07/21 — 170 companies now offering thermal imaging. In Just 6 Months, 'Fever Cameras' Have Become a Full-Fledged Industry More than 150 companies now sell alleged fever-detecting technology aimed at the coronavirus. Link
07/21 — Temperature screening — Suprema Adds Thermal Camera to Biometric Kiosk Solution LINK
07/21 – American Airlines unveils touchless kiosks. The kiosk prints the bag tags, all without the customer having to touch the kiosk. Link
07/20 – The Hawaii Department of Transportation (HDOT) has selected passenger temperature screening technology for use at Hawaii's public airports to help protect the community and identify passengers with a potentially elevated body temperature. Nice article too at Homeland Security
07/20 – Temperature Screening Kiosk video for Border/Immigration by Wello.
07/20 — Olea offers financing on temperature kiosks. $8 per day for a temp screening kiosk including shipping and extended onsite warranty when you finance. Compared to assigning and employee to scan everyone coming in the building not to mention safety it's a no brainer really.
07/16 – Olea Hires Director of Alliances & Partnerships – Olea announces the hiring of channel sales and partnerships industry expert, 

Rusty Gaynes

, as Director of Strategic Alliances and Partnerships.
07/16 – Networld announcers new virtual summit — Self-Service Innovation Virtual Summit Dec. 8-9, 2020. Wide range of self-service interest including vending, food packaging and more.
07/16 – South Hall Kroger gets new DMV tag renewal kiosk. Link
07/16 – Webinars – July 16th — Panel Discussion — The rapid growth of kiosks and the next evolution beyond self-service
Thursday, 16th July at 4:00pm UK time
Tradeshows – Yesterday (7/9) NRF announced the Big Show will not be happening in January. Instead it will be in early June.  A virtual show will occur in January. Here is the link. We will be in 1503. Now NRF is just about two weeks after the National Restaurant Association show in Chicago.  We were expecting the postponement as we became aware of several of their marquee "biggest show of the year" companies grounded their travel thru January.  At NRA the KMA has a 10×20 in the Tech Pavilion. Here is our booth location.
Payment —

KIOSK Achieves Bill Payment Solution Approval by Intel and Becomes Affiliate Member of the Intel® Internet of Things Solutions Alliance – get the update:

//lnkd.in/guvyWkX
Customer Experience – Top 80 Stats About A Future Customer Experience Shaped By Technology — Link
Electric Cars – Electric Car Charging Stations Are Finally About to Take Off – Bloomberg
Kiosk Software – KioWare for Windows | Configuring KioTouch™ YouTube Video
Airlines – Changing the way we fly and interact at airports with smart self-service solutions by Materna IPS GmbH. This is not a short #COVID response but a sustainable solution to upgrade the flyer's customer journey. Pyramid Computer GmbH is very proud to be part of that solution. New Self-Bag Drop Materna
Thermal Imaging — MoviTHERM launches FLIR A500-EST. A camera designed with your elevated skin surface temperature screening needs in mind. //zcu.io/yEJu
Coming soon: The new embedded RFID module from Zebra Technologies. The RE4000 is Zebra's first RFID module designed to be embedded into Zebra's RFID printers and third-party OEM equipment. Endless applications include medical devices, kiosks, access control, smart lockers, robots, vending machines, casino terminals, ticketing systems, POS terminals and many more.
June
Earlier
Burroughs Pitches Kiosks – link
Telemedicine Kiosks Sav-On Canada link
Health Safety Kiosk from MPS – link
Feb 2019 – Wow Bao Expansion
Wow Bao announced further expansion plans within the East Coast market. In quarter one 2020, Wow Bao will open three new locations at some of the largest transportation hubs in the region, including Dulles International Airport, Boston Logan International Airport and Raleigh-Durham International Airport.  //www.qsrmagazine.com/news/wow-bao-plots-east-coast-expansion-2020
Dec 2019 Vending Machines for Water
Californians are turning to vending machines for safer water. Are they being swindled?
//www.theguardian.com/us-news/2019/dec/02/california-water-vending-machines-quality
Nov 2019 – Sports Betting Kiosk, Moe's Grill, CLEAR Airport Expansion
More Kiosk News Links from Kiosk Manufacturers Association